People who do this should be ashamed!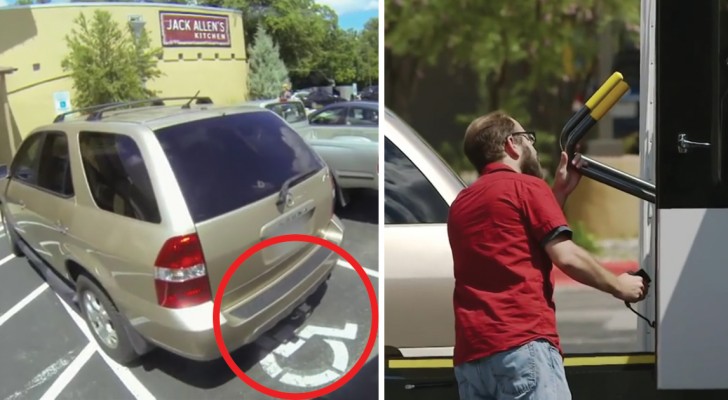 Advertisement
Occupying parking spaces reserved for the disabled by people who do not have a permit is a practice that is, to say the least, uncivilized, but which is, unfortunately, spreading like wildfire in cities around the world.

Case in point, this group of disabled people came up with a plan to make a woman repent her uncivilized behavior after she had occupied a parking place reserved for the disabled.
They decided to use their van to block her car's exit while at the same time the disabled people took all the time they needed to exit from the van. So, if the lady was really in a hurry then she had definitely parked her car in the wrong parking space!
Advertisement