She begs money for breast implants -- he begs money for food --- Reactions?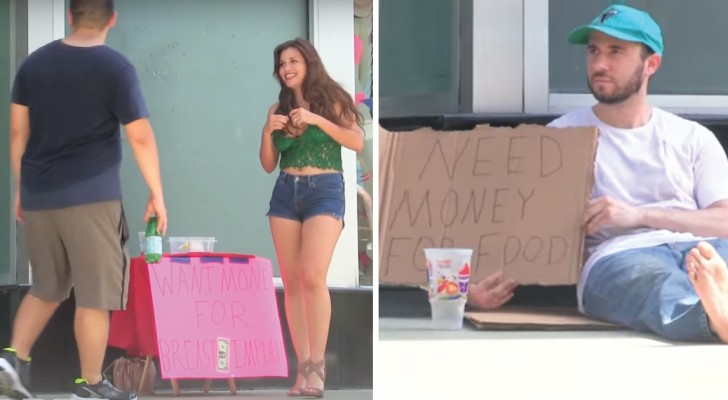 Advertisement
Often we do not realize just how much the world we live in is hypocritical and absurd. Perhaps human sensitivity and compassion are decreasing gradually with time, but the worst thing is that we do not even realize it.

A homeless man and a young attractive woman are begging for money on the same street. The reasons are different: he needs to buy food, she wants to get breast implants. Who will get more interest and attention from the passersby and collect more money? The result is disheartening ...
Advertisement
Advertisement