A pet owner tells his dog it is time to go for a walk ...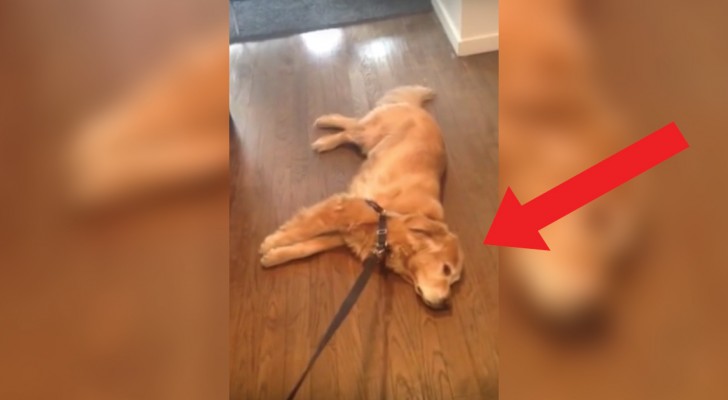 Advertisement
Does your dog wait impatiently to get out of the house and just seeing you reach for the leash has your dog jumping for joy? Well, for this dog things are not like that at all.
Indeed, judging by how it reacts, the walk that its owner proposes is actually the last thing this dog wants to do and shows no signs of moving a paw to go out for a walk! 
Just see how this dog allows itself to be dragged across the floor with the long-suffering air of one who has every intention of offering passive resistance by ignoring the situation . . . Hilarious!
Advertisement
Advertisement