Is it true that paper cannot be folded more than seven times?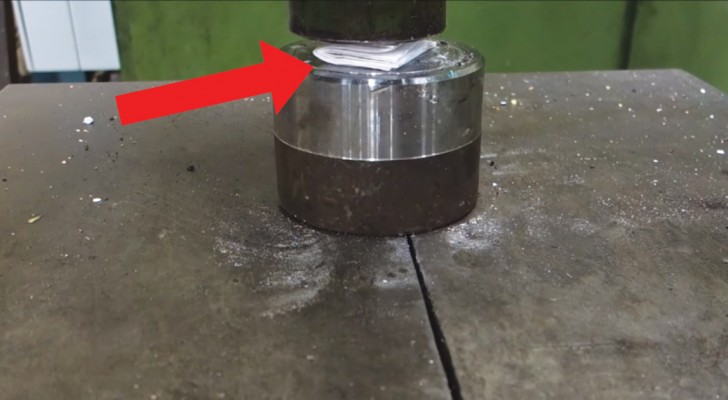 Advertisement
Take a sheet of A4-sized paper and fold it in half for 7 times! You are not able to do it , right? Why? Simple, it is impossible! 
In fact, after each folding, the force necessary to fold it again in two increases by 8 units . . .
Consequently, going beyond the seventh folding requires an incredible strength that only a hydraulic press is able to provide! As a matter of fact, once the hydraulic press reaches the limit of pressure that is said to be insurmountable . . .
The paper actually explodes and turns into a compact brittle mass of material!
Advertisement
Advertisement