How to clean and keep white sneakers pristine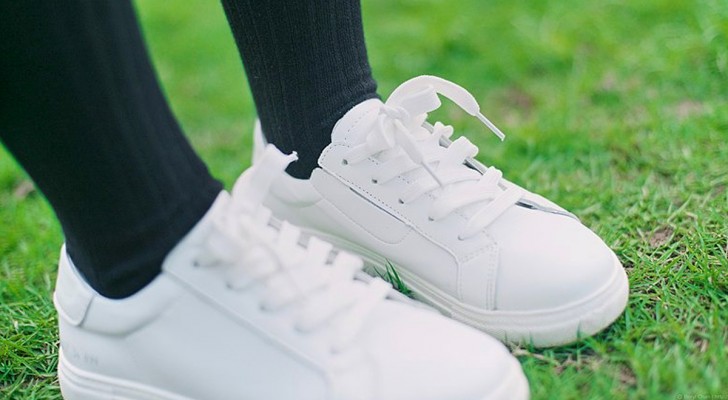 Advertisement
The shoes we wear are a very important item of clothing: they are responsible both for protecting and keeping our feet comfortable. And there are a multitude of types of shoes available for every possible situation, activity or occasion.
However, in this article we don't want to tell you about the "right shoe" to wear based on where you want to go. Rather, we want to share with you a practical guide on how to take care of and clean a particular type of footwear: sneakers - and in particular,  white ones.
via BHG
Advertisement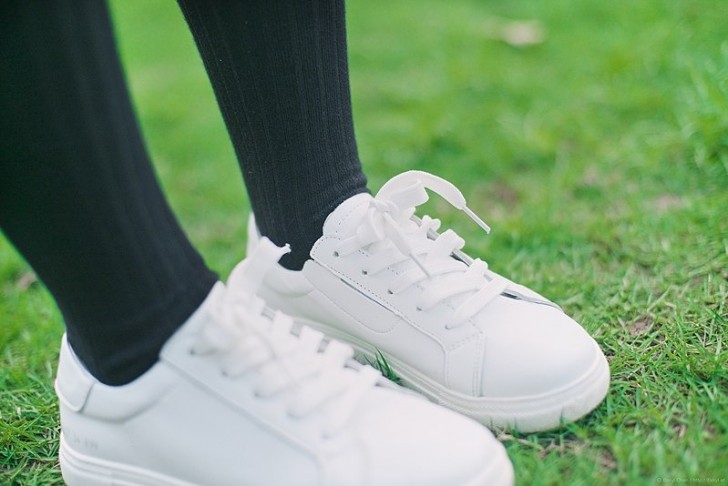 Comfortable, flexible, resistant and long-lasting, sneakers represent - regardless of the brand - an ageless and extremely versatile type of shoe: types include those for sports, walking, running and even elegant events. Further, they can be made of very different materials, such as leather, cloth, canvas and netting/mesh.
Each of these materials has different "procedures" to be followed in order to wash your sneakers properly. Fashionable white sneakers always make an impact, but how can we clean them properly?
The most important factor to take into account is whether the sneaker is in white fabric/canvas or white leather. For fabric shoes, it is sufficient to simply use water and neutral soap: just use a soft sponge or a brush/toothbrush to scrub the surface to be cleaned. The only recommendation: do not scrub too forcefully.
For those in leather, the procedure is slightly different since this material is more delicate: leather requires specific cleaning and maintenance procedures. We therefore advise you to purchase special detergents, sprays and other products for their care. Remember to never use vinegar, bleach or lemon juice to clean them. Let's see how to clean canvas and leather sneakers properly:
Advertisement
Hand washing is the gentlest way to clean canvas/fabric sneakers. First, we suggest you remove the laces and wash these separately. Pour a little mild detergent into a basin of hot water and immerse a brush or sponge in it. Now, carefully rub the shoes with this sponge/brush, taking care not to forget the soles and seams. If washing in a washing machine, it is best to remove the insole of the sneakers first and use a delicate wash program that does not exceed 30 degrees C.
For leather footwear, it is possible to use special sprays which are left to act on the sneakerrs for a brief amount of time. Alternatively, you could use this tip: use the mixture of baking soda with dishwashing liquid to obtain a paste, then apply it using a brush. But ideally, we should try to avoid getting our sneakers dirty in the first place. Here's some advice in this regard:
Clean your sneakers with a damp cloth after wearing them, and then perform a more thorough cleaning using a toothbrush together with a combination of baking soda and water. Another alternative is to apply a layer of waterproofing and dust repellent spray onto the sneakers. Storing your shoes in the most suitable place is also essential: they should be stored away from dirt and humidity in order to prevent the formation of mold. Did you already know about these useful tricks?
Advertisement