How to fold a T-shirt in less than 5 seconds!
Advertisement
Among all the household chores that we face every day, perhaps doing the laundry and then putting it away in our closets and drawers is the most hateful.
To lighten this burden, we can always turn to some useful little tricks which, when added together, make all the difference in terms of time and money.

Today, we present a simple little trick that anyone can do! In just two easy steps, you can fold a T-shirt with short sleeves in half the time it takes using traditional methods. Watch the video, to see how easy it really is!
Advertisement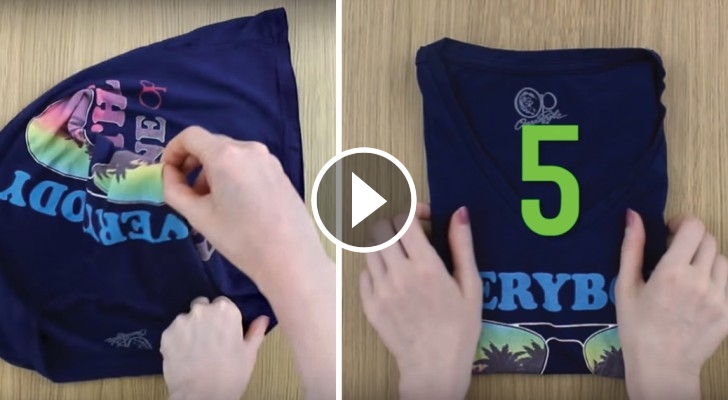 Advertisement