A laser beam moves over a rusty surface --- The effect is a pleasure to watch!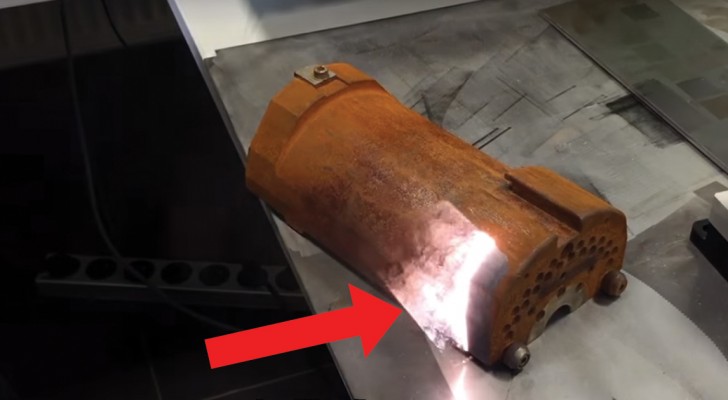 Advertisement
Laser cleaning is a process that removes all types of production residues, from oil and grease to the deepest rust, using laser micropulsations.
If a metal surface is subjected to this type of treatment, in a few seconds, all the inevitable signs of alterations caused by time and weather will be eliminated, in particular, the presence of oxides.
What makes this cleaning technique more advantageous than other types is that lasers do not produce heat so there is no change or possibility of damaging the form, shape, or conductivity (if electrical elements are present), of any object that is P-laser treated.
Are you curious to see the effectiveness of P-laser cleaning?! Take a look with your own eyes!
Advertisement
Advertisement