A 19-year-old boy catches a record-breaking sturgeon fish!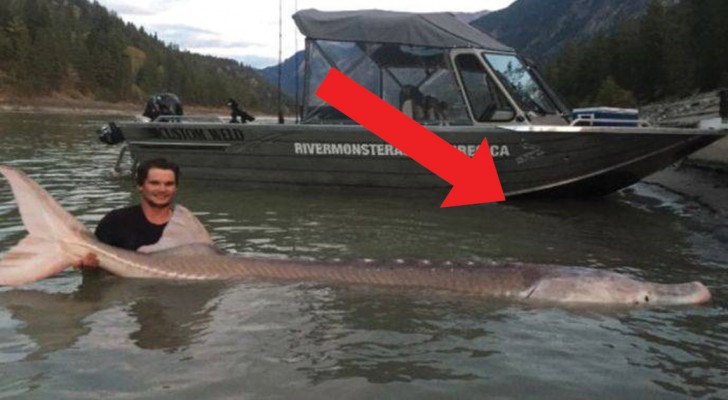 Advertisement
A giant sturgeon fish had been swimming in the Fraser River outside Lytton, British Columbia (Canada) for many years but not one lover of sport fishing had ever been able to catch it!
Amazingly, "Pig Nose", the name that had been given to this 3-meter (10 ft), 80-year-old sturgeon fish weighing 300 kg (660 lb), was recently finally caught --- and released! -- by a 19-year-old boy, Nick McCabe, nicknamed "the fish whisperer".
After being measured and analyzed for scientific purposes, "Pig Nose" was released, free to continue pursuing its long-lived existence.
Advertisement
Advertisement