Innovative new "Solar Tiles" are more efficient than solar panels!
Making your own home sustainable is not just a way to respect the environment and avoid contributing to pollution, but it also saves you a considerable amount of money every year.
There are several devices that provide energy to houses through solar power, and today we present a very innovative one.
In this case, the device that was designed by a Swedish company is actually a glass tile called "Techo Solar" which produces sustainable solar energy for heating and supplying hot water. 
Here is how it works ...
If you think that eco-sustainability is not compatible with aesthetics, then these solar tiles will make you change your mind. As a matter of fact, their design does not disturb the original appearance of a building.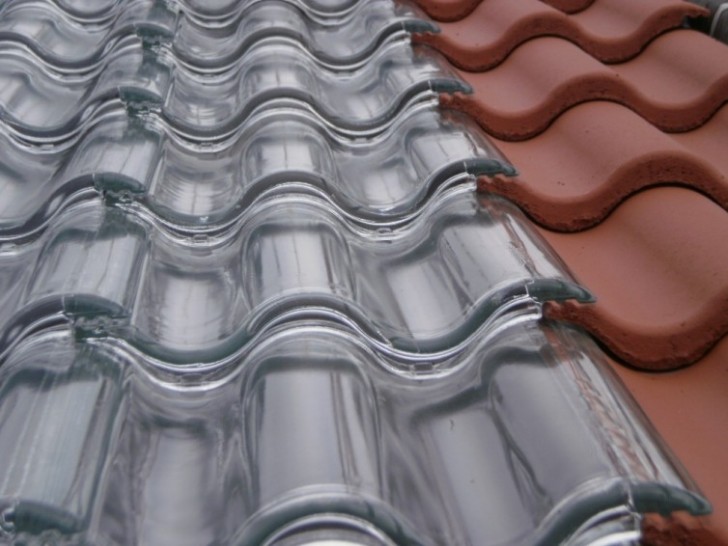 The scientific principle concerning how these solar glass tiles function is easy to understand:
The nylon base absorbs solar heat passing through the transparent glass tiles to heat the air reserve below the base. Using air instead of water makes the device far more sustainable.

Then the heated air is conveyed to a heat accumulator, which directly supplies the energy for the heating and hot water systems.
The characteristic shape of these tiles makes it possible to capture sun rays more efficiently than with solar panels because the curved shape of solar tiles is able to receive sun rays from different directions.
The weight of the tile glass is comparable to that of the clay from which traditional tiles are manufactured, so installing this innovative material does not overload the building.
Glass is much simpler to produce than clay and has a much longer life span since it resists more effectively climatic elements.
In addition, the solar tiles are mounted on a dark support that contributes to heating the air sent to the accumulator.
The Techo Solar system is highly compatible with traditional heating systems. In fact, it is not necessary to replace the entire roof covering, as it is also possible to integrate the glass tiles with those made of clay.
Depending on local climatic conditions, one square meter (10.76 square feet) of transparent glass tiles can produce up to 350 kWh!
In Portugal, people who have replaced their traditional roof tiles by installing the Techo Solar glass tiles are able to enjoy a generous state subsidy equivalent to 60% of the total cost!