Pour purple icing over a cake --- Wow! It shines like a mirror!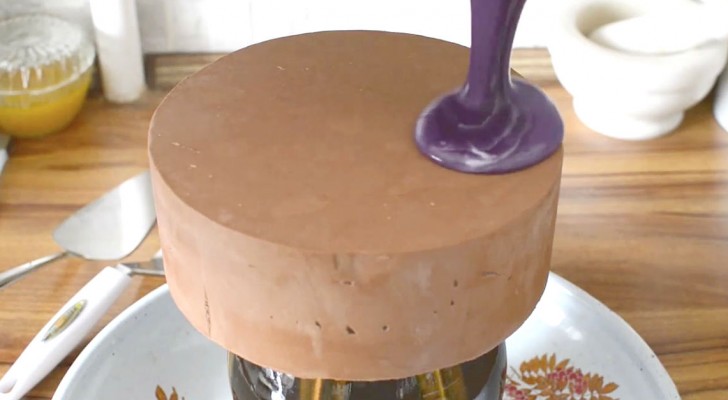 Advertisement
Cake design enthusiasts will not want to miss this latest trend in cake decorating - the mirror glaze!
It is a simple decorative technique and even a novice cake designer can use it to make a great impression. To obtain the glossy effect of the mirror-like marble glaze just prepare the cake frosting with the following ingredients:
sugar (300g)
condensed milk (200g) 
water (150ml)
water (125ml) 
powdered unflavored gelatin (20g) 
white chocolate chips (350g) 
food coloring


Prepare the gelatin by adding it to 125 ml of cold water; in a heavy bottom sauce pot heat all the other ingredients, leaving the white chocolate chips for last.
Color the frosting obtained from the mixture by adding the food color of your choice and let cool. When the frosting is at room temperature, you can pour the frosting over the cake and modify the glazed surface according to your liking with a spatula.
Advertisement
Advertisement