Bathroom Window Privacy Guaranteed!
Have you just moved into your new house and you do not have curtains for all your windows? 
With this simple method, you can cover and decorate your windows and guarantee ... your privacy! All that you need is a piece of lace fabric large enough to cover the bare window, some cornstarch, and water!
Although this solution is not permanent it will give any room in your house a touch of delicate elegance.

Ready? Let's start!
1. Cut out enough lace fabric to cover the entire glass area.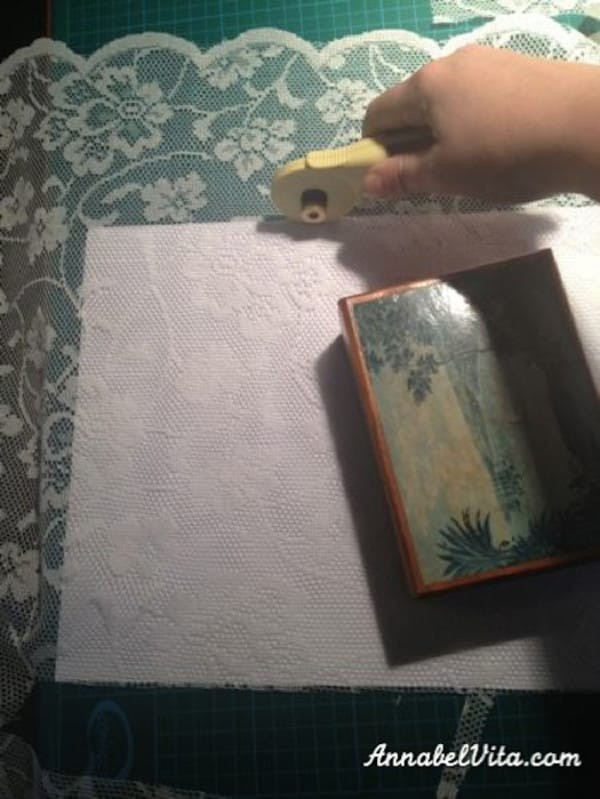 2. Cover the window glass and the lace fabric with the cornstarch glue that was previously prepared.*
* To prepare the cornstarch glue simply combine 30 g of cornstarch in 100 ml of cold water; mix well, then pour into a saucepan with 200 ml of hot water, mix and let sit on the fire on a low flame. Stir constantly until the mixture has reached a glue-like consistency.
3. Let dry and then apply a second coat of cornstarch glue.
4. Admire the elegance that required only a few minutes of work!
Now passers-by can no longer peek in and you will live more peacefully! Watch the video which explains the entire procedure.