How to preserve wood --- the Japanese way! Fascinating!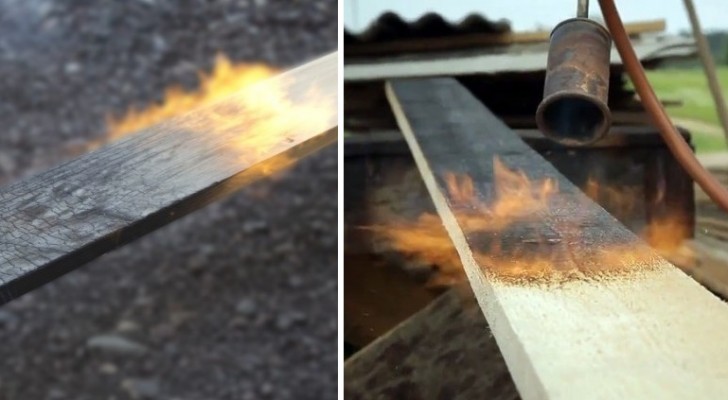 Advertisement
The Japanese term Shou-Sugi-Ban literally translates into "burning planks of cedar wood". This expression refers to the centuries-old tradition of charred wood planks and beams, used for the construction of residential homes, fences and other structures. 
In the common imagination, fire and wood are not compatible, since the first guarantees the destruction of the other! However, this magical Japanese tradition has been able to find a conciliation between the two. In fact, wood planks that are skillfully flame treated turn out to be much more durable, able to last for up to 100 years. Here's how...
via charredwood.com
Advertisement
The carbonization of wood is a technique that has been used in Japan since the 1700s, which has fallen into disuse with the advent of plastic materials.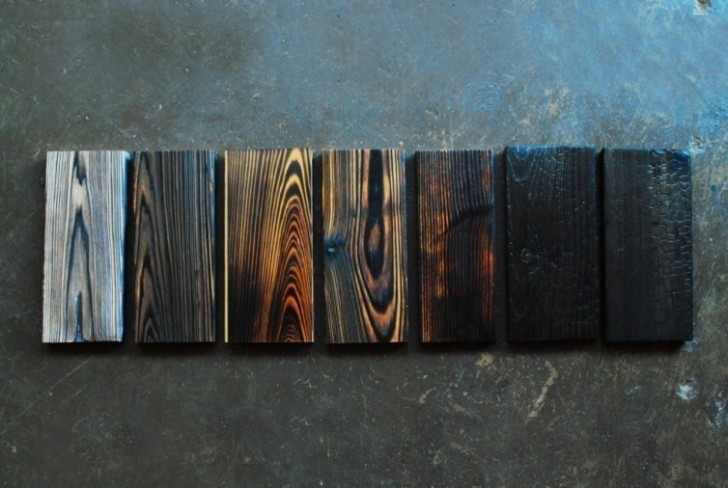 Japan also had a period when the scarcity of wood resources was so great that most wood for construction had to be imported from overseas. This situation created unsustainable costs, which eventually forced the Japanese to start to consider other materials that are cheaper, thereby abandoning the secular traditions that had evolved around flame treated cedar wood.
Since 2000, Shou-Sugi-Ban has been rediscovered and has been become trendy and not only in Japan! In fact, many Western architects have been fascinated by the technique, with which they have realized magnificent architectural projects.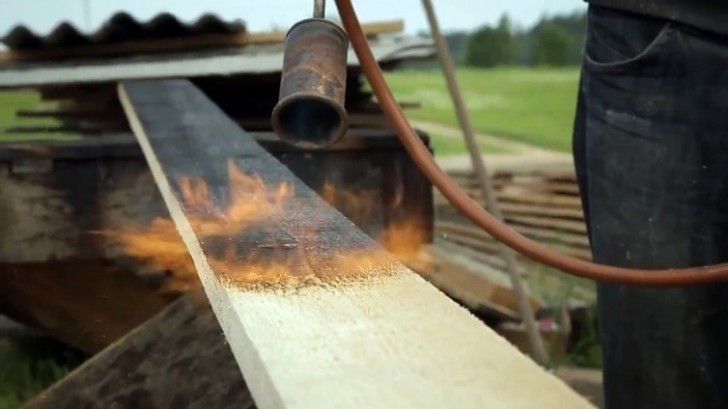 The popularity of flame-treated wood has returned to the same levels of recognition and appreciation that it enjoyed in 1700.
Advertisement
Shou-Sugi-Ban uses the carbonization of wood to create a superficial coal layer that acts as a "screen" or protection from wood-degrading agents.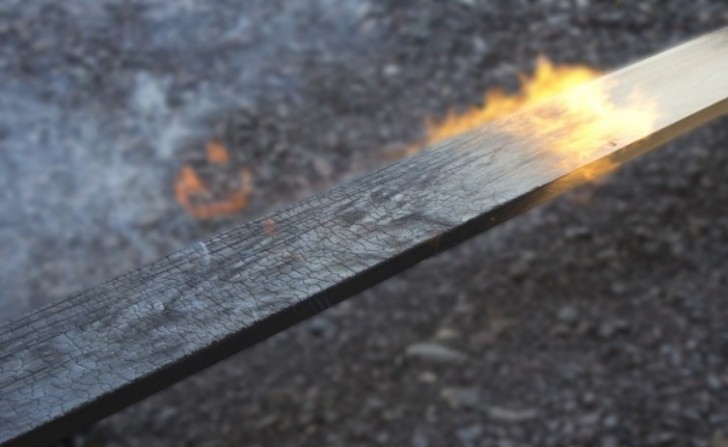 The charcoal finish behaves like a sheath that completely envelops the wood plank and serves to make the material resistant to fire itself, being less flammable than uncharred wood. Moreover, this treatment discourages termites and other wood-destroying insects in a way that is completely natural and without chemicals.
After carbonization, the wood beam is cooled and scraped and brushed to remove the excess carbon.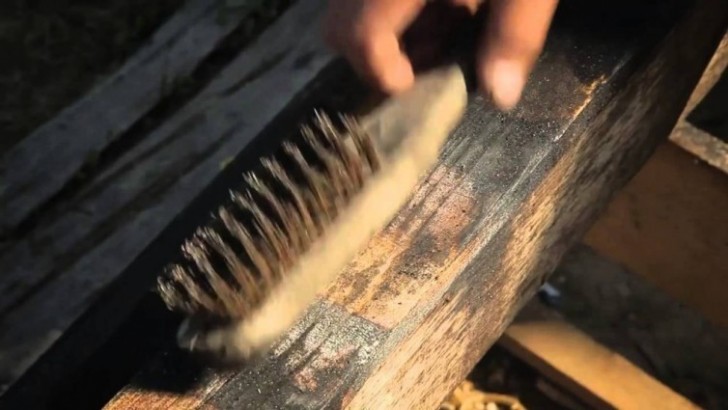 According to a craftsman who has been using this technique for many years, any wood that has undergone this treatment can be preserved for up to 100 years if no maintenance is carried out, and many more years if instead it is treated with a natural oil every 10 or 15 years.

In Japan, the Shou-Sugi-Ban is a totally natural and efficient way of conserving wood.
In addition to the structural improvements made by this technique, the artistic finish does not go unnoticed. In fact, after being flame treated, the wood the wood assumes a very elegant dark color.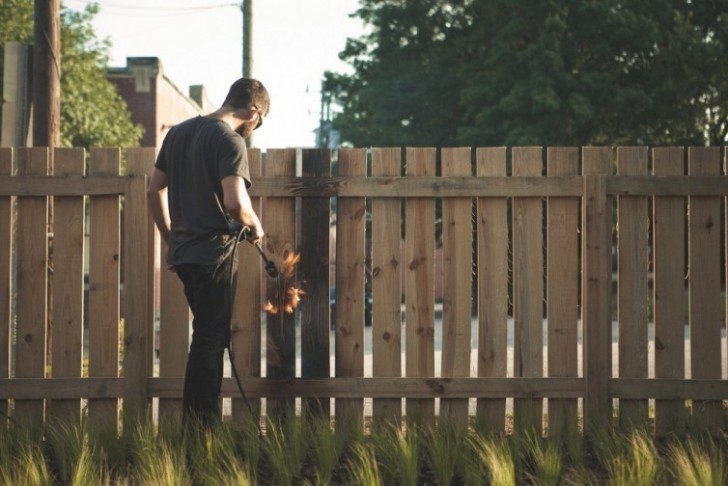 The Japanese technique was refined for cedarwood, that was abundant on the island, but since it has spread to North America, it has also been applied to other types of wood, especially on Canadian Red Cypress and Red Cedar trees. The results obtained have been very satisfying, but it is only with the local Japanese cedar wood that the best results are obtained.
Advertisement
Wood treated in this way can be used both for exterior and interior flooring, as well as for making decorative furnishings and objects.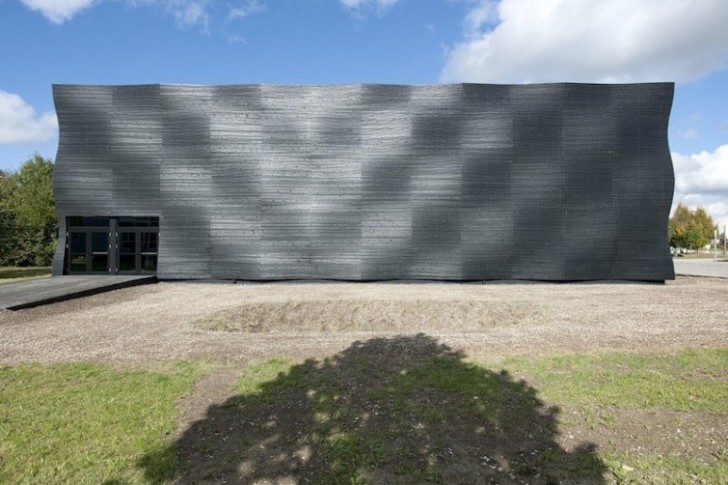 The facade of the Interims Audimax building, situated on the campus of the Technical University of Munich, Germany, was made entirely by exploiting the Shou-Sugi-Ban technique --- German Fir tree wood was flame treated to create a visibly wavy effect.
The Palantine Passive House, a single-family residence in Seattle (USA) is a building in which the presence of flame-treated wood is substantial.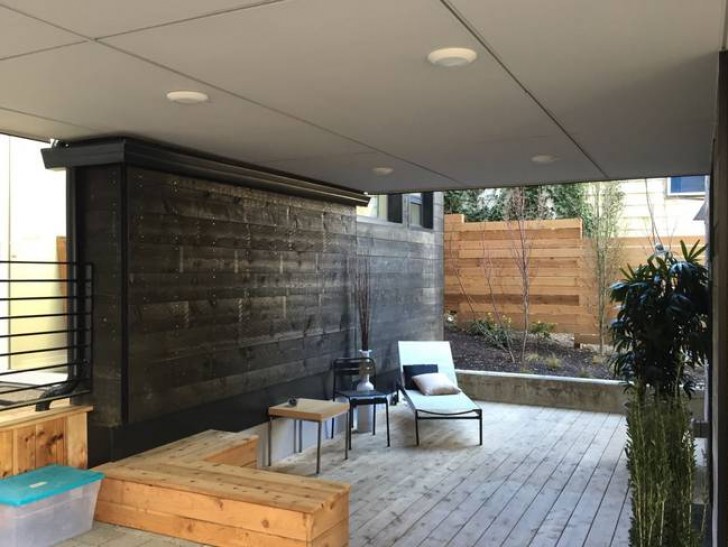 Advertisement
The completion of this house took much longer than expected, but the result is extraordinary.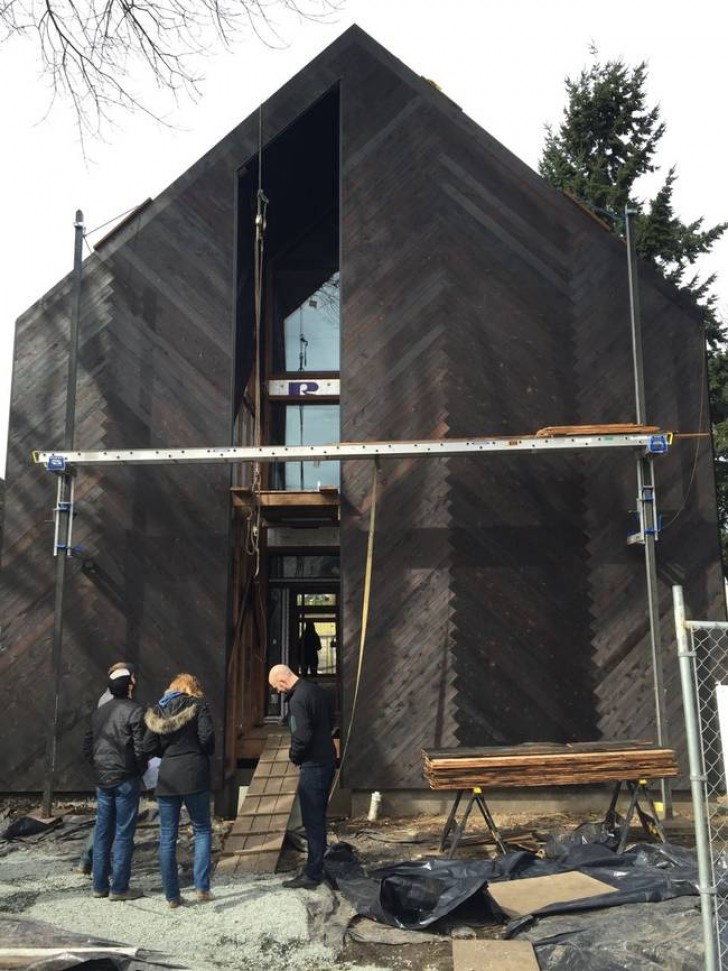 It may seem contradictory, to set wood on fire to make it stronger. Yet Shou Sugi Ban has a profound ethic which is namely, to follow the nature of wood to discover unsuspected resources.

Seeing how this is done is a real show!