Changes for two weeks in a carry-on bag? --- Yes, with this amazing technique!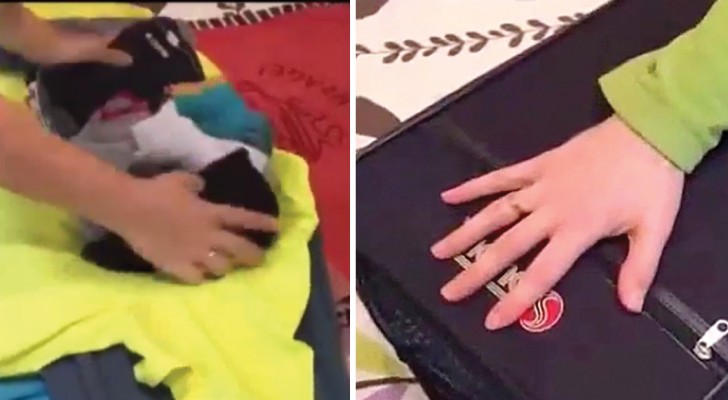 Advertisement
For those who travel frequently for work, packing your luggage or carry-on bag does not provide the same excitement and enthusiasm that it does for those who do so with the prospect of a fantastic vacation on the horizon.
However, even those who travel for pleasure, find that the various baggage size and weight regulations imposed by many airlines can be a source of worry and stress. If also for you, packing your carry-on bag more efficiently has become an obsession, then the technique that we are about to show you in this video will leave you speechless!
As a matter of fact, in a few minutes, you can prepare your carry-on bag without having to give up all the changes that you need for your trip! :)
Advertisement
Advertisement