A two-year-old child with autism meets Snow White --- What the mother films is beautiful!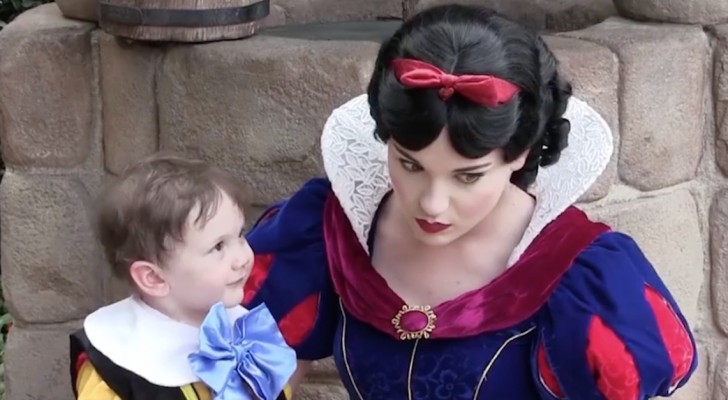 Advertisement
The first time your heart beats fast for love is never forgotten! For this child, autistic and unable to speak, it happens when he is two years old. Of course, the woman who causes him to fall in love is truly special!
Who, at the tender age of two would not fall in love, if the lovely Snow White in person were near them -- holding them in her affectionate and welcoming arms?
In the video, the little boy does not express his love with words....but his body language and the expression on his face speak volumes.....and the fact that he has fallen in love is unmistakable!
Advertisement
Advertisement