Remove carpet stains without using the washing machine . . . and no scrubbing!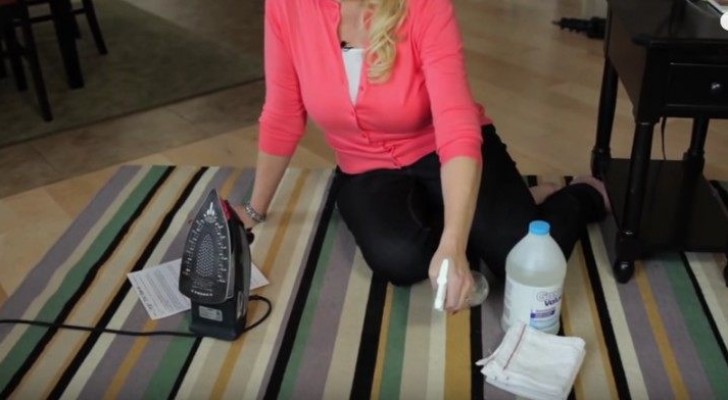 Advertisement
In this video, we show you the easiest way to remove dirt and stains from carpets, without resorting to using the washing machine ... and with no scrubbing!
Just simply spray the stain or dirty area with a mixture of hot water and ammonia and lay a clean cotton cloth over the treated area. Next, take a hot steam iron and pass it over the cloth -- notice how much dirt and stains are transferred from the dirty carpet to the cloth!
If necessary, repeat this procedure several times. When you have finished ... your carpet will look as good as new!
Advertisement
Advertisement