Thanks to special glasses this baby sees his mother for the first time -- this tableau warms the heart!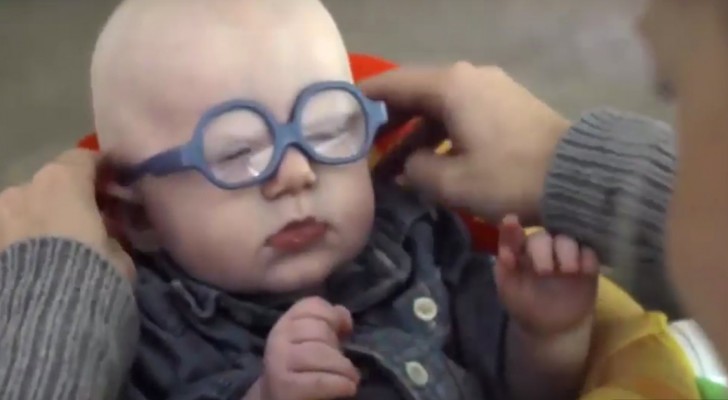 Advertisement
Little Leopold was diagnosed at the time of birth with a rare form of albinism which entails, besides the most known effects on his body and hair coloring, also drastically reduced eyesight or vision.
However, now, thanks to modern scientific technology, little Leopold has been fitted with a special pair of powerful glasses that will allow him to finally see images clearly and distinctly. What is the first face that he will have the opportunity to fix his gaze and focus on? Obviously, that of his loving mother and little Leopold's reaction will melt your heart!
Advertisement
Advertisement