The little ring bearer is doing fine --- but see what he does at the end!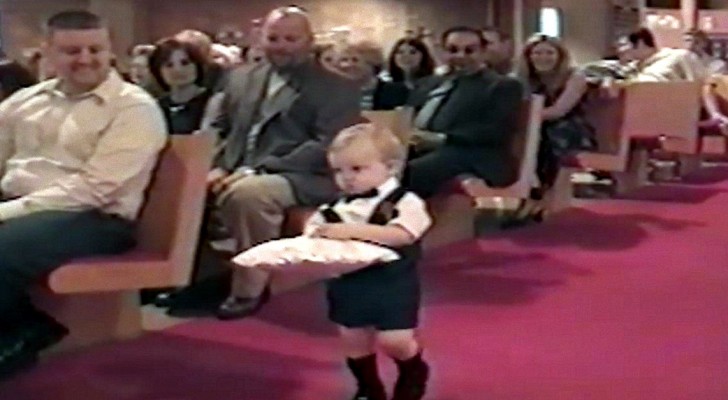 Advertisement
Children who raise the bride's veil and throw petals at the church entrance are a constant fixture at almost all wedding ceremonies. We forget, however, that, even as it happens with many adults, often children also do not like very much to be involved in these ceremonial affairs and cannot bear the weight of so much responsibility.
That's exactly what happened at this wedding ceremony, in which up to the arrival of the wedding rings everything SEEMED to be going smoothly until the very last second ...
Advertisement