A father and son open a rattlesnake rattle --- to discover how one actually works!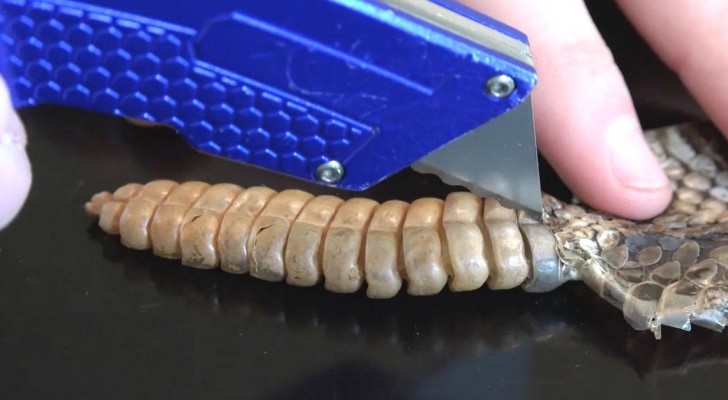 Advertisement
The term "rattlesnake" refers mostly to the western diamondback rattlesnake, the most famous of the rattlesnakes or American pit vipers that inhabit the northern part of the American continent. Their name derives from the Greek word "krotalon" which means "rattle" which in turn, also indicates the horny appendage that these animals shake to warn their enemies of their dangerousness and that they are about to shift from defensive to offensive action!
In this video, a father and his son have bought a rattlesnake rattle on Ebay and decide to open it to understand better how it operates.
Advertisement
Advertisement