A child falls into a gorilla pit at a zoo ... The reaction of the gorilla troop leader stuns everyone!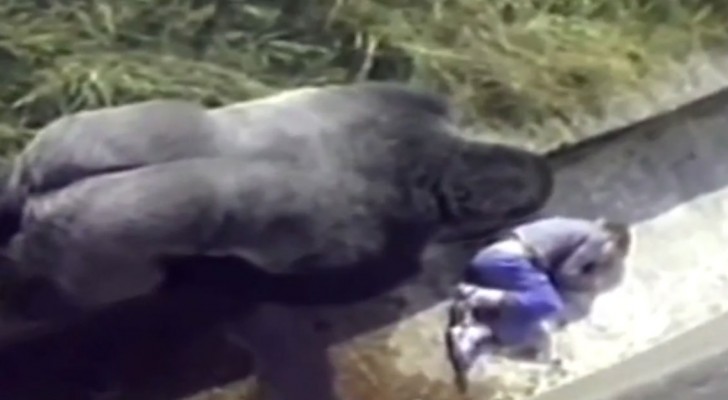 Advertisement
When a five-year-old boy fell into a gorilla enclosure aka "gorilla pit" at a zoo in England, almost no one believed that he could manage to be rescued or to get out completely unscathed. In fact, shortly after the young boy accidently fell into the pit the gorilla troop leader, a 450 lbs (204 kg) dominant male Silver Back approached the unconscious child and everyone feared the worst!
But then something totally unexpected happened: the huge gorilla kept the other gorillas away and gently patted the boy to comfort him!
Advertisement