How to propagate roses by using potatoes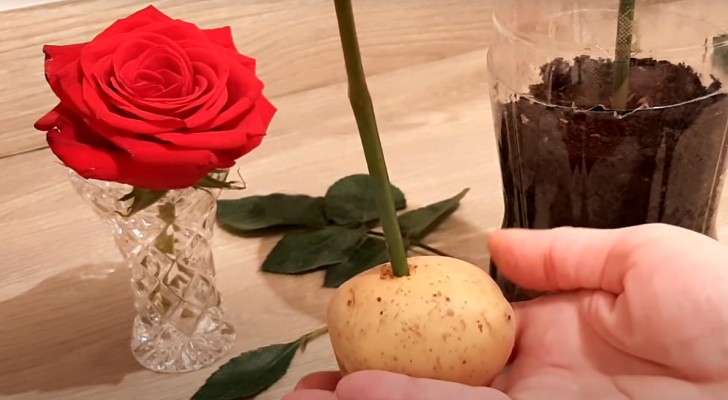 Advertisement
Many people love gardening and taking care of plants and flowers. In general, raising beautiful plants and flowers does not require any great expenditure of energy or money: usually just observing a few, simple precautions will be sufficient to allow your greenery to thrive.
Roses are very popular with gardeners and are, of course, the iconic symbol of love and passion. But is it possible to take care of roses in a simple and cheap way and even propagate them yourself? The answer is yes: read on to find out how!
via Trucosparalacasa
Advertisement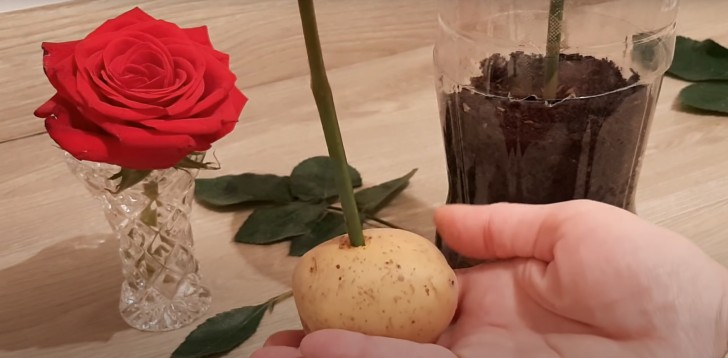 Priroda leci sve/Youtube/Screenshot
All you need are a few simple and inexpensive ingredients. First of all, it will be necessary to have at least one rose plant, the "starting point", from which we will propagate all the others. It is very important to start from a rose plant that has bloomed at least once in the past!
The other things you will need are one or more potatoes (it doesn't matter what variety or brand) and universal potting soil. Also, equip yourself with a pair of shears, one or more vases and a container of water.
Now let's see how to proceed step by step to successfully propagate roses: follow all the steps and... have fun!
Advertisement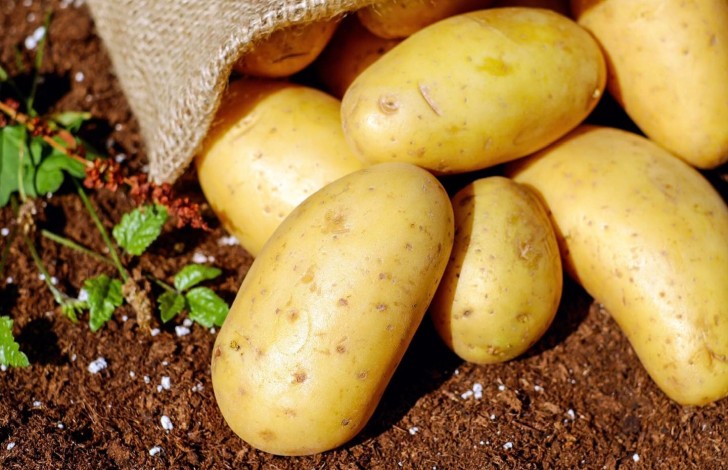 Royces Homestyle Cakes/Facebook
First, you will need some cuttings: make a clean oblique cut with the shears in order to obtain a cutting of about 20 centimeters in length. This cutting should then be placed in the container of water so that it can drink until it is ready to be "planted" in the potato.
Now prep a potato by putting a hole in its center about 2 centimeters deep (you could use a pencil for this). Now, insert the bottom part of the cutting into the hole you made in the potato.
The next step is to plant the potatoes in a sufficiently large pot, covering them with universal potting soil. We recommend that you pay particular attention to the watering of the cuttings: the water must never stagnate but the soil must remain moist, and the ideal temperature should be around 20 degrees Celsius. Finally, avoid exposing the cuttings to direct sunlight. In a couple of weeks, the cuttings should begin to take root in the potatoes thanks to the nutrition they get from them.
At this point, all that remains is to transplant the cuttings into your garden or into a pot of suitable size! Just keep in mind that not all types of roses are suitable for propagation: always ask for advice from you local nursery.
Advertisement