A woman with dwarfism wants children: doctors advise against doing so, but she doesn't give up on her dream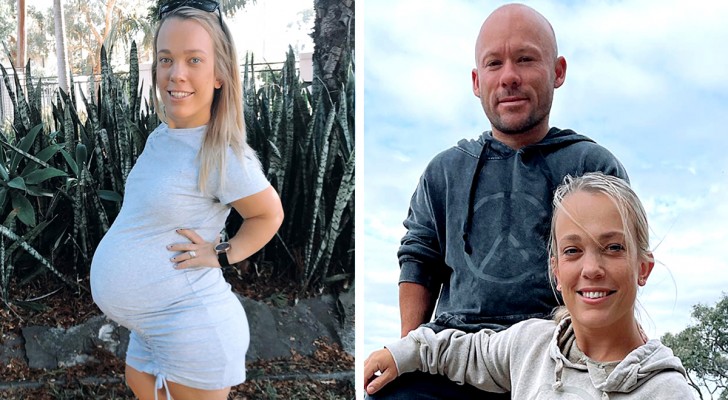 Advertisement
Some choices we make in life are much more significant than others: if choosing which high school to attend is not so significant, a decision to get married, buy a house or have a child has much more weight.
Today's story focuses precisely on the very difficult choice which a young woman found herself having to deal with. A decision that changed not only her life, but also that of her family. Let's find out together what it was:
via Misteriosdomundo
Advertisement
Charli Worgan is a 27-year-old woman with dwarfism and had a strong wish to start a family. The woman is married to Cullen - a man also suffering from dwarfism - and with the same desire to become a parent.
Dwarfism is a statural condition in which the individual has an anomalous stature compared to the average for individuals of the same age and gender: dwarfs usually do not grow higher than 125 cm in women and 130 cm in men. This condition affects about 1 in 15,000 to about 1 in 40,000 people. There are different forms of dwarfism and it is inheritable. In light of this, doctors were clear on the advice they gave this couple.
Doctors and specialists strongly advised the couple not to have any children: there was the real possibility that they could also be born with dwarfism, or being still-born. Charli, however, did not accept this advice and got pregnant shortly afterwards. The pregnancy was successful: Charli gave birth to a beautiful baby girl (also with dwarfism), but in excellent health otherwise. Undaunted, Charli went on to have two more children.
Later, the couple decided to share their story on social networks with the aim of eliminating prejudice and discrimination against those who have the same clinical condition as they do.
Advertisement
Charli and her husband say they could not be happier and their children have brought many blessings into their lives.
What do you think of this story? Do you agree with the choices this couple made?