This woman looks so young that many mistake her as being her son's sister or girlfriend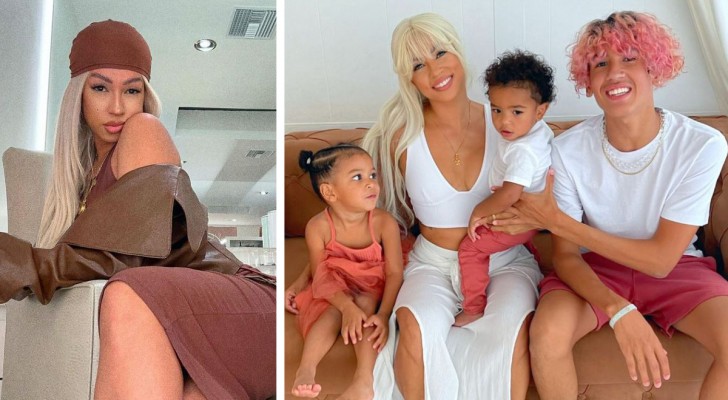 Advertisement
Having children at a very young age has advantages and disadvantages: certainly, raising a child in the flower of one's youth requires a greater degree of responsibility; but on the other hand, one has more energy to look after a child and create a strong bond.
Zashia Santiago, a 34-year-old influencer and mother of three and has a very youthful appearance. She looks so young that when she is seen with her eldest son, people think she is his sister or his girlfriend.
via The Sun
Advertisement
Zashia shared a video on social media that shows her embracing her son Zay and claims that many mistake her for his older sister. Some even thought that Zay was her boyfriend! To prove Zay is her son, Zashia showed her followers a photo of her holding him when he was still a baby. Zashia gave birth to her son at the tender age of 16.
Zashia has, in fact, "used" her eighteen-year-old son as a shield against men who want to be unfaithful to their partners and have a fling with her: more than once, Zay had "seen off" men who want to have an adulterous affair with Zashia. In another video shot with Zay, the woman wrote: "Someone wanted to be with me and to betray their partner. Zay sent the partner a 'heads up' message."
Zashia's fans supported her initiative in this regard, defining it as "brilliant". "I'm not going to lie, it's a great idea," commented one user. Zashia also has two other children from a past relationship, but motherhood does not prevent her from flaunting her looks.
Many asked her what the secret of her youth is and Zashia states that she has no particular "recipe": she has a diet which is rich in fruit and vegetables and does a lot of physical exercise. Deep down, she says, her secret lies in feeling young and staying positive about life