School asks woman's daughter to dress up as a fisherwoman for Carnival, but her mother is vegan: a heated debate erupts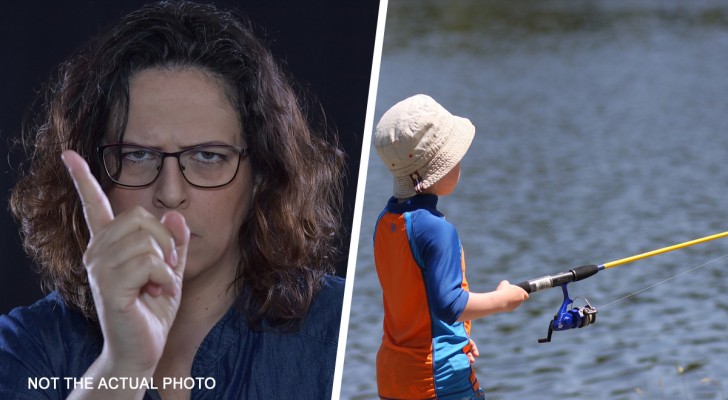 Advertisement
Carnival - especially in South American countries - is one of the most popular times for children, and certainly one of the busiest weeks for parents. Most schools organize themed parties to celebrate Carnival day and some schools require very specific costumes be worn by the children.
Unfortunately, not all parents are happy about this. This is the case of the @veganaynormal user who expressed her indignation in a video that has divided the public's opinion.
via Lavanguardia
Advertisement
Pixabay - Not the Actual Photo
"I'm fed up with the system and this indoctrination," a mother wrote in the description of her video. The footage shows a very upset young woman who she claims is absolutely shocked. "I just want to cry. In my daughter Nadia's class, 8, they have decided that the girls and boys will dress up as fishermen," she explained.
Nothing too strange so far, but little Nadia is being brought up as a vegan: "I told the teacher that my daughter won't go as a fisherwoman because it goes against her moral and ethical principles", said the mother, adding that this has led to a conflict between herself and the teacher: "I've decided to take the case to the school board: I'm tired of being ignored," she commented.
Advertisement
Pixabay - Not the Actual Photo
The video had a great impact on social media, garnering almost a million views and thousands of comments: many people expressed solidarity with the mother, while others advised her to calm down. Some made jokes: "But she can go fishing for seaweed and the problem is solved" or "In my daughter's class they have to make traffic signs and she doesn't have a driving license. I will complain to the teacher".
The video trended on Twitter, where many defended the teachers and slammed the mother. One teacher, however, said: "I am a part-time teacher and I earn $1,200 dollars per month. I am happy to respect the ethics and morals of all my students. My students are not sheep, they are people. They deserve to be heard, respected and to have their voices heard in the decision-making process in the classroom", she commented.
What do you think about this topic?
Advertisement