Woman is in financial difficulty and cannot afford the medical expenses for her disabled daughter: a famous actress donates £20,000 pounds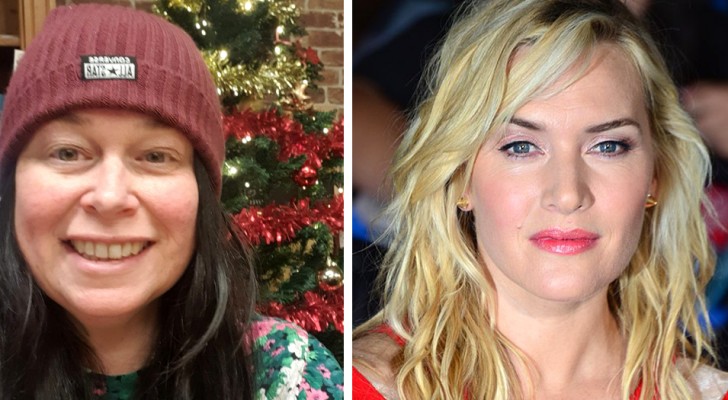 Advertisement
All of us have a favorite TV or movie star, but these are people who feel very distant from us, as if they live in a different world. That said, they are, at the end of the day, regular human beings who have just managed to get lucky and achieve stardom. And some of these stars know how to relate to regular people.
An example of this is the story we want to tell you about, which features a mother struggling with economic problems and a very famous actress.
via The Guardian
Advertisement
Carolynne Hunter lives in Tillicoultry, UK and is a mother to 4 children. Her youngest child, Freya, developed a serious disability from an early age that forced her to remain in bed and require constant care. In fact, the 12-year-old girl not only needs constant interventions to help her stay alive, but she must always remain connected to a machine that supplies her with breathing oxygen.
Carolynne has never let negativity get her down and has coped with the challenges in her life - at least until another obstacle arose. Over time, Carolynne was unable to cope with the rise in the cost of living. After doing some calculations, she found out that the electricity bills incurred by operating Freya's machine would be unsustainable. So, Carolynne decided to start a fundraiser.
On a page dedicated to her family on GoFundMe, Carolynne told her story. She stated that, along with her other children, they had always made many sacrifices in order to help Freya but that they could no longer cope. Many responded to her appeal and donated what they could. But one thing in particular left Carolynne speechless: the intervention of Kate Winslet.
Advertisement
Kate is a very famous film star and the lead actor in films such as Titanic. When she learned of Carolynne's plight, the 47-year-old actress decided to donate £20,000 pounds to her. This sum will be sufficient to cover an entire year of electricity bills in the Hunter home.
Famous people like Kate helping those in difficulty is not uncommon. Usually, however, this happens through donations to foundations and associations, but not usually to individuals - which is why Kate's choice left Carolynne speechless. "When I found out, I was truly moved and I still can't believe it happened," Carolynne stated.
Of course, the family also receives support from the state, but for now, knowing that so many people have responded to her appeal, Carolynne is confident about the future. And let's hope that this family will go from strength to strength in the future.
Advertisement