Plus-size model criticised for wearing "inappropriate" clothing while visiting Disneyland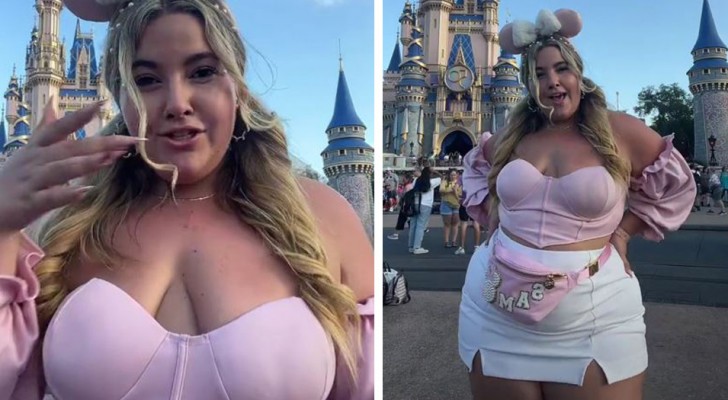 Advertisement
Nowadays, we should all have the right to feel free to wear whatever clothes we want to, but the beauty standards imposed by society still manage to cause heated debates about what is, and is not, appropriate for someone to wear.
A plus-size model is well aware of this and she rejected the criticisms from some of her followers who accused her of wearing "inappropriate" clothing to Disney World. Young Sam Paige has 3 million fans on TikTok and during a visit to the famous theme park, she shared a clip of herself standing in front of the iconic princesses' castle.
via Mirror
Advertisement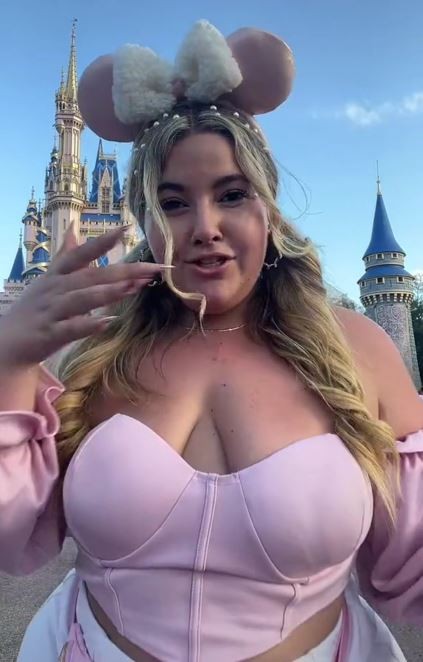 The young woman was forced to defend herself after being criticized online for wearing a shirt and skirt described as "far too short and revealing". But Sam defended her choice of attire, claiming that people complained about her clothes only because of her body type.
The problems started after Sam - under the name of @sampaigeeee on TikTok - shared a video in which she is seen enjoying a magical day at the theme park. In the short clip, Sam is seen beaming as she dances in front of the famous princesses' castle. Sam's outfit - a pink top with a white skirt - did not please some web users, who did not hesitate to let her know about their displeasure.
Advertisement
"Why are you dressing like this at a children's park? You should wear these clothes in a place where there are only adults," the comments read. The plus-size model responded by saying: "It's upsetting, because this comment was only made because I'm not thin. Thin women wear much shorter dresses and nobody says anything".
Sam's fans agreed with her, expressing their solidarity with her in her comments: "I was there last week and I saw much more daring clothes than Sam's outfit," wrote a user. "I've literally seen women in bikinis at Disney World. These criticisms are nonsense," commented another fan.
What do you think about this?
Advertisement