Winner of 10 million euros is looking for a wife: "I would like someone to share my fortune with"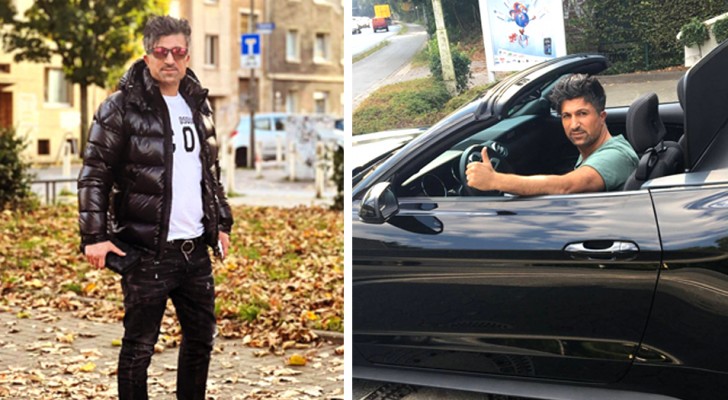 Let's be honest: who hasn't hoped, at least once, to win a large sum of money so that we can fix their lives and satisfy all our desires? Maybe most, but very few see this hope come true. Trying to win a fortune on the lottery takes luck and tenacity, and most do not have the willpower (or resources) to keep trying to win.
Notwithstanding this, luck and tenacity are precisely the two characteristics that favored the subject of this article. Here is his story:
via The Sun
Advertisement
Kursat Yildirim is 41 years old, and is a great gambling enthusiast. For a long time, he tried his luck and, in the end, he managed to make his dreams come true. Thanks to his tenacity, Kursat won a huge sum of money: almost 10 million euros. This win made Kursat the happiest person in the world and he shared part of his winnings with his family.
Upon winning the lottery, Kursat decided to resign from the steel mill in Dortmund, Germany, where he had been working for some time. Not only that, he immediately bought two luxury cars and a watch he had always wanted. Despite everything, however, the man confessed in an interview that, to be completely happy, he still lacks something - perhaps the most important thing for him.
Single for a long time, Kursat asked the interviewers to publicize this fact: "Please say that I am not romantically committed to anyone at the moment, I don't care if my partner will be a blonde or brunette: the only thing that really interests me is that she will love me and want to build a life with tme. I would like a family of my own and I haven't met the right person yet. I know many will be interested in me for my money but I know how to keep these gold-diggers at bay. I would like to meet a sincere woman whom I can trust".
While waiting for this to become reality, the 41-year-old has got busy investing part of his money: "With all this cash, you can make many people happy," Kursat said. He continued: "I gave my family some and I want to do more. I come from the working class and I will never forget this - although many think that I have now become arrogant. I just want to do good, maybe go to Africa, build something useful and help the children."
We hope Kursat will meet the partner destined to be with him who will know how to make him happy and how to "help" him to spend his money. Good luck, Kursat!