Mother invites 27 children to her daughter's birthday party: "no one came and she was all alone"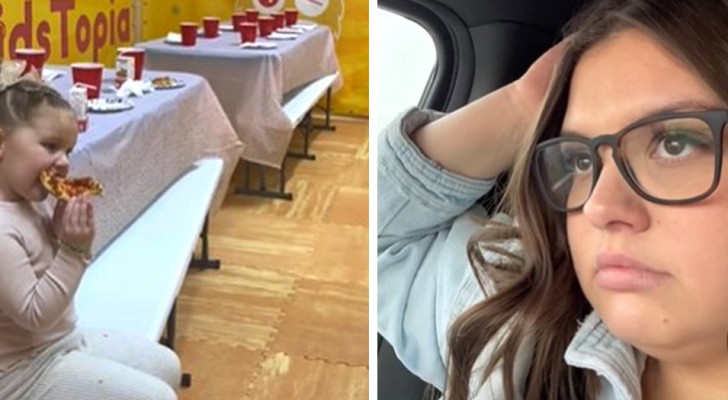 Everyone, when young, looked forward to their birthdays - a time of great joy, surrounded by family and friends. Children, in particular, love blowing out the candles on their birthday cakes and unwrapping their presents.
Unfortunately, the subject of this story - a small girl - did not have a wonderful birthday. The girl's mother told the story in a video which she posted to TikTok:
Advertisement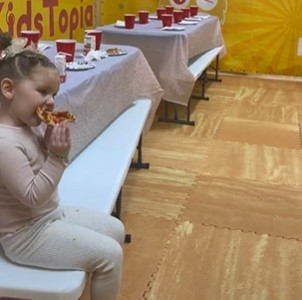 Breanna Strong lives in Salk Lake City, Utah, and is a mother of three - this includes her daughter, 3-year-old Avery. Breanna and her daughter got famous on the web for posting a video of Avery's birthday party. In the very short clip, Breanna wanted to share a moment of great sadness experienced by both of them.
When Avery's birthday came, Breanna invited 27 of Avery's friends to come to her birthday party. Unfortunately, however, nobody turned up. In the video, ou can see a completely decked out room with tables, glasses and cake. But Avery is all alone and is shown sitting on a bench eating a small slice of pizza with no one to keep her company.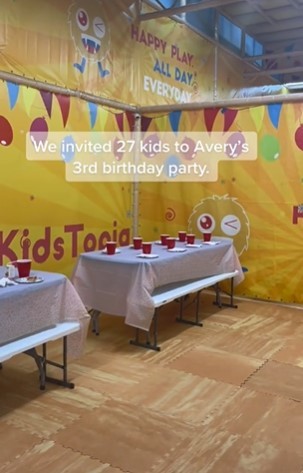 This was a very sad scene - especially since many of Avery's friends had confirmed they were coming. The video got many comments: many of the 5 million users who viewed the video left messages of support for the mom and her daughter.
"This is very sad, but unfortunately it happens to many. We usually always show up at birthday parties, but not everyone does," said one user; "I am so sorry for your child. Next time, let us know too, so we can turn up," wrote another user. While there have been users who have tried to cheer the two up, there were some who questioned the clarity of the communication Breanna made when inviting Avery's friends to her birthday party.
Advertisement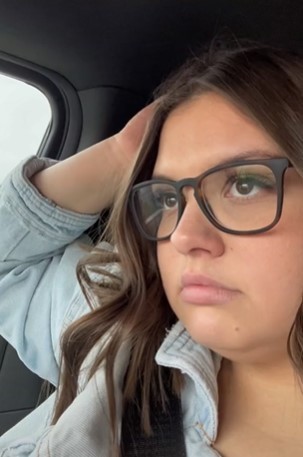 Breanna, however, responded immediately, saying that the invites were very clear and that she had also created an event on Facebook and shared it to avoid any misunderstandings. In spite of everything, however, the woman was keen to point out that Avery did not suffer too much. In fact, she seems to have enjoyed herself anyway and she was happy with her cake and presents.
Let's just hope this won't happen again for Avery's upcoming birthdays.
Have you ever found yourself in a similar situation?