94-year-old great-grandfather meets his great-granddaughter and starts talking again: he hadn't said a word for months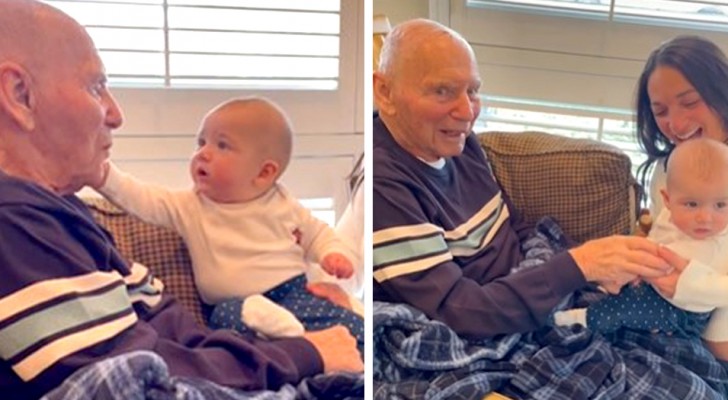 Advertisement
Children are wonderful, we all know this. Interacting with them, having them next to them, raising them and letting yourself be enchanted by their actions, is an indescribable sensation. Often, interacting with them can be a form of therapy that can heal both physical and emotional ailments.
This is something that happened to the subject of this story. A great-grandfather who, despite his illness, managed to surprise everyone after he met someone special. Here is his story:
Advertisement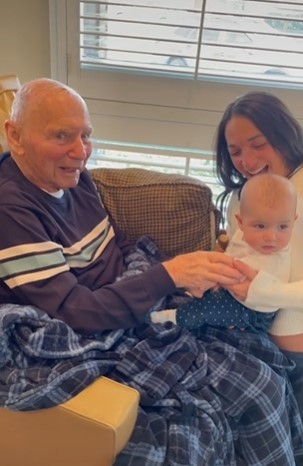 The story that went viral on the web with over 1 million views, was shared by Jamie Glassman, a young mom from Los Angeles. The woman posted the clip in which she is seen introducing her baby daughter to Sylvan Lake, her husband's grandfather. The elderly man had been mute for months due to his Alzheimer's. But his reaction to seeing the baby left everyone speechless.
The 94-year-old's first great-granddaughter had a real healing effect on elderly man - to the extent that he managed to speak. This sudden change in the elderly man stunned everyone.
Advertisement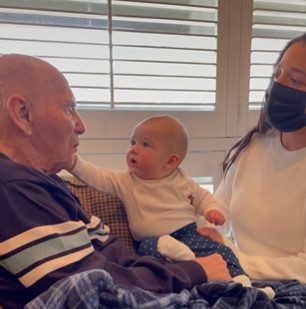 Face-to-face with the little girl, the elderly gentleman was able to express himself after a long period of being silent. The love for a great grandchild, it seems, can be truly therapeutic and have a healing effect.
"When he saw my baby, he lit up and started talking," Jamie said. She continued: "It was incredible and very emotional, he couldn't stop talking. As soon as my baby appeared in his life, he went back to living in a way that I haven't seen him do for a long time." These words reveal the immense love between these people.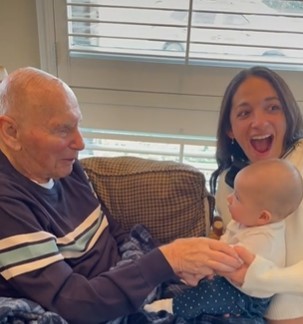 They say love conquers all, and, in this case, at least for a while, this has been proven to be true.
Do you agree?
Advertisement