"My mother-in-law had our son's name tattooed on her wrist, but we now want to change it: what can we do?"
There is one thing that parents-to-be struggle with: the choice of the name for their child who is about to be born. What is the best one? There are those who want an original or rare one; those who chose the name of a grandfather or a grandmother; those who choose the name of their favorite actor, singer, or some other famous person. In short, the range of possibilities is really vast and parents can change their minds often, as happened in the story we want to tell you about here.
In this case, however, a bigger problem arose: the grandmother had her grandchild's name tattooed on her wrist, not knowing that the parents intended to change it. Let's find out how things developed: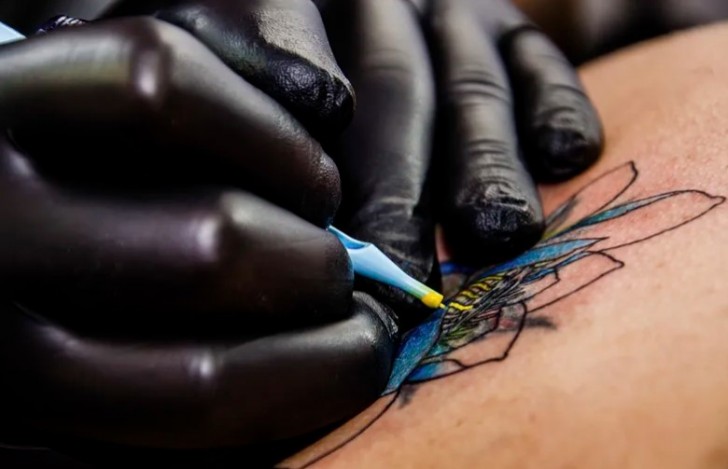 The subject of this story described what happened in a post on the Mumsnet community: "My husband and I have been parents for about two weeks now," writes the new mother. "We chose a name, but now we are not so sure anymore. The problem, however, is that my mother-in-law immediately got the name tattooed on her wrist, and now I don't know how to tell her we have changed our minds."
A sticky problem, especially give that a tattoo is permanent. Realising this, the author of the post confessed that she does not know how to tell her mother-in-law and does not want to upset her. "We didn't know why she got the tatoo and we didn't ask her to do it. Of course, it was a beautiful gesture, but now we are no longer happy with that name, and we don't know how to resolve the problem."
Many web users offered opinions and advice. Most told the parents not to worry too much and to stick to their guns. Others, however, advised them to use the name as a middle name, so that both parties can be accomodated. By doing so, the grandmother can just add another name, without having to have the original tatoo (painfully) removed. This is a suggestion that seems reasonable.
Of course, the situation is not easy and the parents need to think carefully before deciding what choice to make. Notwithstanding this, the parents cannot be blamed for changing their minds about their child's name.
What do you think about this?