Adopted as a child, years later this man discovers that his work colleague is actually his biological father (+ VIDEO)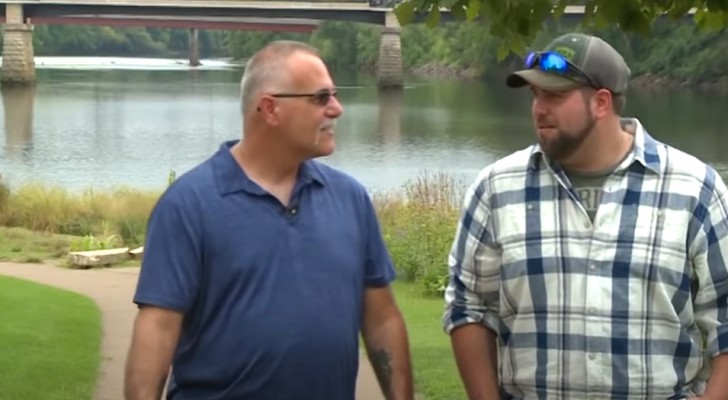 Advertisement
The birth of a baby can be scary, especially if the parents are very young or unprepared for the event. In these cases, many new parents choose to give their child up for adoption, in order to guarantee him or her a better future. Nathan Boos knew very well that he had been adopted many years ago, and had never really had the desire to search for his biological parents - although their identity was known to his adoptive parents. One day, however, a strange coincidence happened, revealing a truly shocking truth to the man.
via Weau 13 News
Advertisement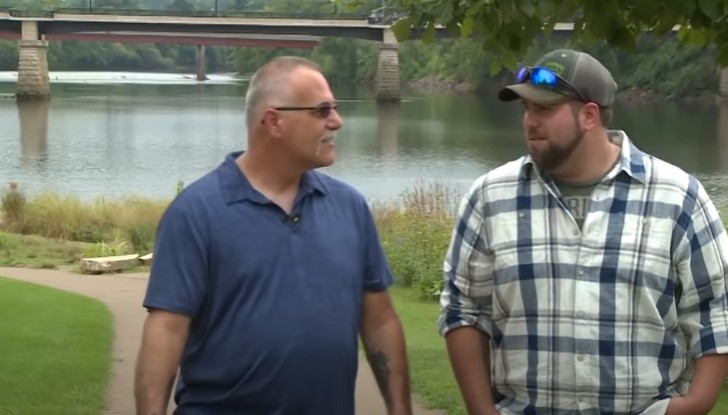 Nathan Boos works as a truck driver for a transportation company in Chippewa Falls, Wisconsin (USA), and was perfectly aware that he was adopted when he was very young. "Growing up I always knew I was adopted" confirmed Nathan, "it just never crossed my mind that I would ever find my parents." His adoptive parents had always been aware of the identity of his biological parents, but Nathan had never shown any interest in knowing the details. But one day, Nathan's mom noticed something odd about his Facebook friends. Her mother noticed that among that list of names, there was also the name of Nathan's biological father, Bob Degaro: how was this possible?
Simple: the two worked for the same transport company, as truck drivers!
Her mother immediately asked son for and explanation. Nathan replied that the man was just a work colleague. You can imagine Nathan's shock when his mother revealed to him that the man was, in fact, his father.
For two years, father and son had worked side by side, developing the typical working relationship between colleagues. Nothing suggested that, in reality, they had such a deep biological bond. Of course, the man was also shocked to learn that Nathan was his son and explained to the boy the reasons why, at the time, he and his ex-wife had opted for adoption. The choice to give Nathan up for adoption, it turned out, was essentially due to financial problems and the fact that Bob did not feel ready to be a good father.
The two now have quite a bit of time to catch up on together: "It's still a bit of a shock," said Bob, "There are days when I don't know what to say or how to act. I mean, he's my son, but he's not. We never had that father-son relationship growing up, because we only met through a working relationship. "
Certainly, Nathan did not expect that his older colleague, with whom he had been friends with for two years, was actually his father. For everyone it was a real shock, but we hope it is also the beginning of a new and beautiful family relationship.