Couple adopts a girl who had been rejected 12 times because of her appearance: today she is a successful dancer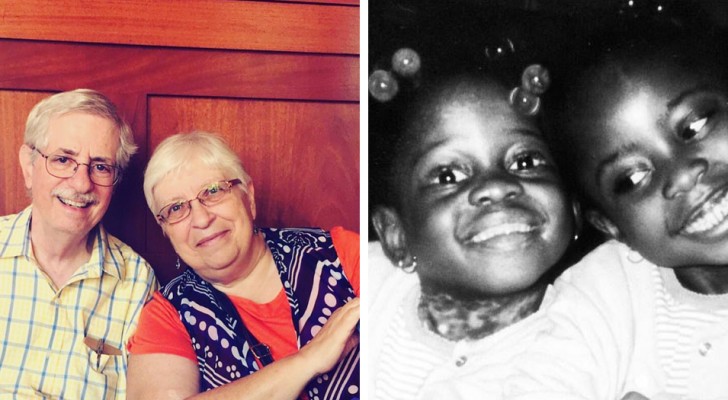 Advertisement
Not all children are lucky enough to be born into a loving family and a home where they can feel safe. Certainly, Michaela DePrince, known at the time as "Mabinty Bangurawas", did not know what it meant to live happily before the age of 4. Michaela was born in Sierra Leone in 1995, in a land devastated by civil war; she lost both of her parents to the war and ended up in an orphanage, the most atrocious place a child can ever find themself. No one here wanted to adopt her, as she was classified as the "worst child" due to the vitiligo on her neck (vitiligo is a skin disorder that causes the skin to lose its color). But the little girl never lost hope, and luckily, an American couple finally arrived at the orphanage, to save her from the nightmare. They would become her parents for life.
via Instagram / Michaela DePrince
Advertisement
Little Michaela suffered from vitiligo, a condition in which pale white patches develop on her skin, and which made her adoption even more difficult. The little girl had to endure a lot of abuse and teasing because of her appearance. She had been singled out as a "daughter of the devil", due to this chronic condition - an act that shows the ignorance and superstitions of some people. "They ranked us," Michaela recalled, "number 1 was the favorite child and number 27 was the least favorite ... I was number 27".
For Michaela, those days spent in the orphanage were terrible - so much so that she felt a strong desire to become a dancer after seeing the photo of a girl dancing and looking happy: "If she is happy because she dances, I want to do that too, I want to be happy". At the orphanage, there was another little girl Michaela spent time with - a little girl named "Mabinty" who was jus like her: Mabinty was Michaela's only friend.
Advertisement
Michaela's misfortune, however, eventually changed course. An American couple had gone to Africa to adopt an African girl; specifically, the DePrince's were supposed to have adopted "Mabinty", Michaela's friend, but since they both shared the same name, there was some confusion as to which of the two girls should be the one adopted. When Elaine DePrince found out that Michaela was a child that had already been rejected 12 times, she decided to adopt both of the children, without giving it a second thought. Her husband only found out about this after Elaine had already signed to adopt both of the children.
The DePrince couple had already adopted in the past, but had suffered greatly from the loss of their three children, due to haemophilia (hemophilia is a bleeding disorder in which the blood does not clot properly). Now they had saved the lives of two little girls and would raise them to the best of their ability. They distinguished between the names of the two girls by calling them Michaela and Mia. This was back in 1999, and Michaela and her sister still had their whole lives ahead of them.
Michaela immediately told her adoptive parents of her passion for dance and the DePrince's always supported her - accompanying her to dance lessons and always providing for her every need. After many years, Michaela became famous, although her skin disease was a problem in America for her career as a dancer. Her mother, Elaine had always told her that the white vitiligo spots were a sprinkling of fairy dust and that she shouldn't be ashamed of them. It took a while for Michaela to accept the unconditional love of her parents and for her to stop being afraid that someone would take her back to the orphanage - but in the end she overcame these fears. Today, Michaela is a professional singer and actress with many followers.
Adoption can truly save people's lives by changing them for the better. Thanks to the love of her adoptive parents, Michaela was able to overcome her fears and today she is an important performer, recognized worldwide for her skills as a dancer. Well done!
Advertisement