"Bearded" woman proposes herself as the female face to advertise razor blades for women: "They are not just for men"
Many men now like to show off their beards in every possible and imaginable shape and length. It is therefore natural that men are the main target of all those brands around that deal with razor blades and products related to beard grooming. But what about those women who, for reasons related to various pathologies, have to deal with the growth of facial hair? They too must shave off their "beards". A young woman, who calls herself "thatgirlsare" on TikTok, has clearly expressed her thoughts on this issue , claiming that she wants to become the female face of a campaign for the normalization of razor blades for women.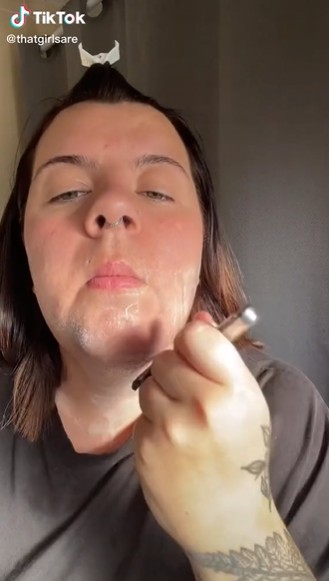 Many women suffer from Polycystic Ovary Syndrome, a disorder characterized by ovulatory dysfunctions, hyperandrogenism and the presence of ovaries with a polycystic nature. This is a rather widespread clinical problem, which has various repercussions both on a reproductive and metabolic level. Women who suffer from it, for example, may experience side effects such as acne or hirsutism (wide-spread hair growth). The young woman shows her "beard" on TikTok and also the way she shaves it off. Naturally, she also hates having this syndrome. Attempts to remove unwanted facial hair with lasers were useless. That's why she has decided to live with her symptoms as best she can!
If shaving her beard is to become part of her everyday life, she has decided that the products she buys should also be targeted for women. That's why she went directly to one of the most famous brands for the production of razor blades, Gilette:
"Okay Gillette, now that I have your attention, would you let me be the first woman in your commercials to shave her face with a razor? I have 12 years of experience and many people will be happy to see someone like me shaving their face. I believe that women with PCOS need to be represented by someone like me "
The message that this girl posted on video is explicitly addressed to Gilette and many follower have applauded her actions messaging the famous brand with her post. Many understand the importance of pushing a campaign aimed at normalizing facial hair on women - who, of course, always have the choice of removing their "beards" or not.
What do you think about this story?