Sick of shaving, this young woman now lets the hair under her chin grow freely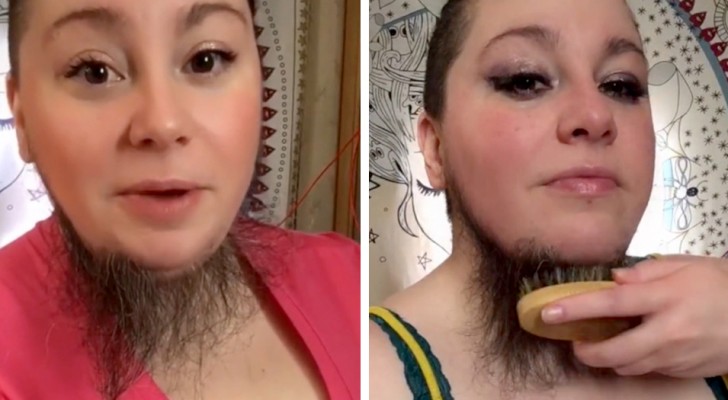 Advertisement
Everyone is, more or less, free to do what they want in life and certainly judging other people's actions harshly or negatively is hardly ever a good thing. To live a civil and peaceful coexistence with other people, the best thing to do is to accept them for what they are and what they think. Perhaps it is not necessary to agree with their opinions all the time, but  we should respect them. And this open-minded approach should be taken when reading this story about a young woman who, on TikTok, has the nickname PeekaBoo Pumpkin - and is someone who made a very, very courageous personal choice ...
via The Sun UK
Advertisement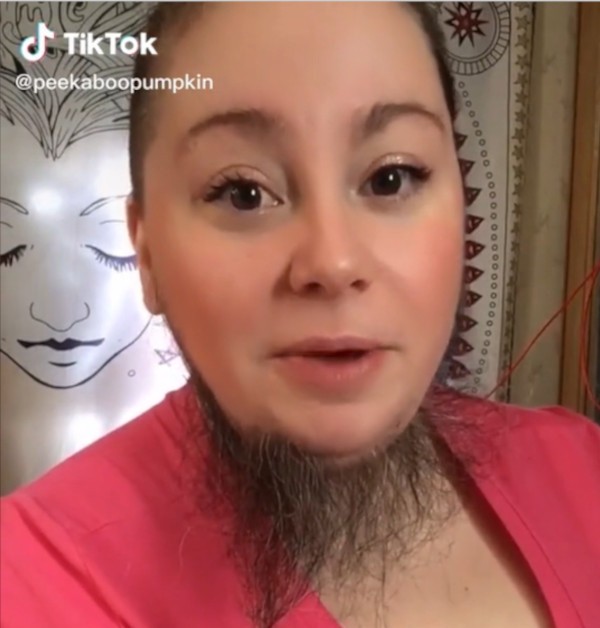 This woman is 36 years old and in a very short time she became a phenomenon on the internet when she revealed to all her followers, through photos and videos, that she suffered from polycystic ovary syndrome, a disease that can cause various hormonal problems in a woman. These symptoms include those related to the uncontrolled growth of hair on the chin. After several years in which the girl tried every hair removal technique available, she took a very courageous decision: she would never hide the hair under her chin again - on the contrary, she would groom it. "The laser hair removal didn't work. It took me years to get to the point where I decided that I would not let the hair under my chin bother me anymore."
Now, the 36-year-old girl has become very popular on the web, thanks to her videos in which she shows users how she takes care of her beard. Sometimes she curls it and makes pigtails; sometimes she uses a straightener to straighten the hair; at other times she uses mini scissors to trim the hair, but never cuts her beard off completely!
Advertisement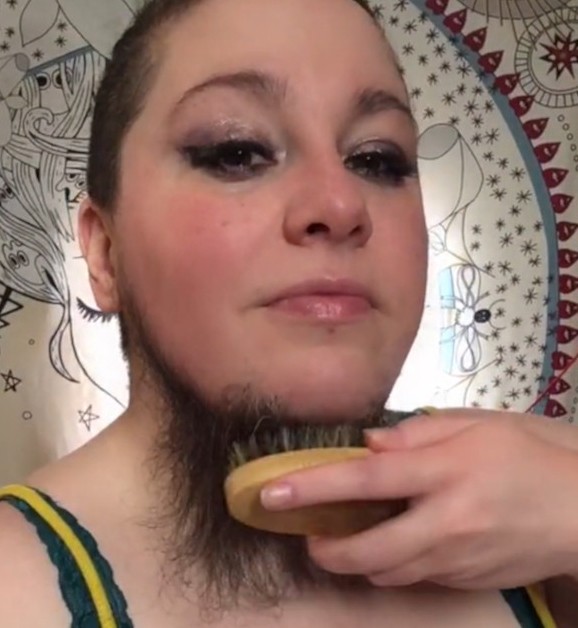 Although most of her online followers have welcomed her aesthetic choice, others have lashed out at her claiming that it is not at all "feminine" and in poor taste to show the whole world the fuzz under her chin. They argue that by walking around with a beard in full view on a female, is not adhering to the standards which society believes a woman should follow.
Yet, despite some viewers struggling to come to terms with the "beard" of this 36-year-old woman, her story teaches us one very important thing: to live a tranquil life, we must ignore the overlly negative judgments of others and learn to accept everything about ourselves - our minds and our bodies.
Advertisement