Two nephews gift a restaurant to their uncle that the family had lost long ago: "You are the new owner!"
The old place had been turned from restaurant into a pizzeria. Today, however, a video shows the happiness of a man who has rediscovered and recovered the family jewel which was lost due to economic reasons more than 30 years ago. The old place had been restaurant opened in the 1980s by the family's grandfather.
Two nephews bought the pizzeria and filmed the surprise this had on their uncle: "You are again the owner of the restaurant founded by your father, our grandfather!". This was an important moment for the family, which went viral on social media networks due to the intense emotions shown by everyone involved in the video.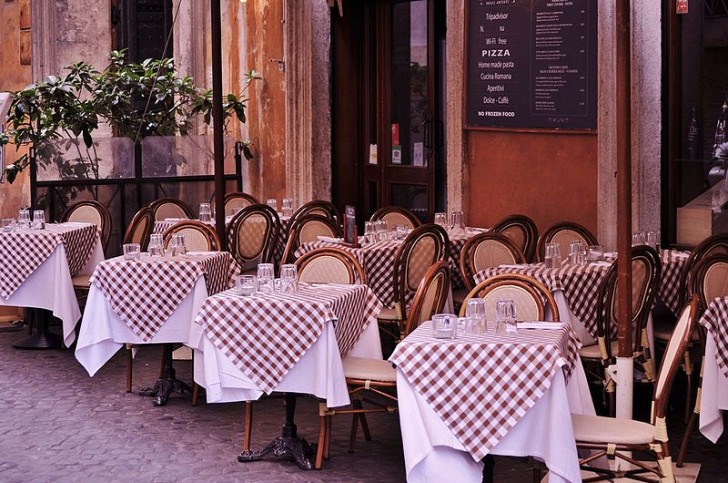 In 1982, the nephews' Uncle Dave and grandfather Fayez Dubbaneh opened a restaurant in Rockville, Maryland (USA). The venue had become an important landmark for the whole neighborhood and was the pride of the Dubbaneh family. Unfortunately, however, this business was not supported by the banks at the time of economic collapse and, regrettably, grandfather Fayez had to sell the place.
So, for a period of time after the restaurant closing, the place was been converted into a pizzeria. Recently, however, the two nephews, Danny and Johnny Dubbaneh, were able to buy back the place and return it "to the family". Unfortunately, their grandfather had already passed away, but they organized a big surprise for their uncle.
The brothers organized a family reunion right in front of the old pizzeria. Here they recorded a video in which everyone films the confusion of their relatives who can't understand why the place is closed on a public holiday. Uncle Dave even tries to open the door: all in vain - the pizzeria isn't open. Then, to everyone's surprise, the brothers reveal a set of keys. They open the door and explain to the family how the old place is theirs again!
"Really? Did you really buy it?" Uncle Dave, who appears to be in shock, asks them. Inside the building, things had not changed much and in the video we can see Uncle Dave touching various small objects that he probably remembers and that make him feel nostalgic: a dream come true.
At the back of the room, inside an electrical box, it is still possible to read the instructions written by grandfather Fayez, and which have been preserved over the years. Miraculously, other priceless family memories were found during the renovations - such as a photo of the grandchildren together found under a floorboard. "We wish our grandfather was here to see this place" said the two brothers, "he loved it so much. It's nice to be here again like in the old days for a new beginning and a new adventure."
And we can only wish these brothers and the whole family the best of luck!