He has no money to buy food, a TV crew approaches him and asks him: "Can we pay for your groceries?"
Let's face it, the more time passes the more you have to tighten your belt to get to the end of the month without having to spend too much money; this is also the effect of the current crisis, of increasingly rampant poverty, or of the ever more evident disparity between the wealthy and the destitute class, but today we are all a little poorer than a few years ago. And then think in all this situation how people who are part of the under class can live every day, those who don't have a decent job struggle to survive and risk having to live on the street, as a homeless person.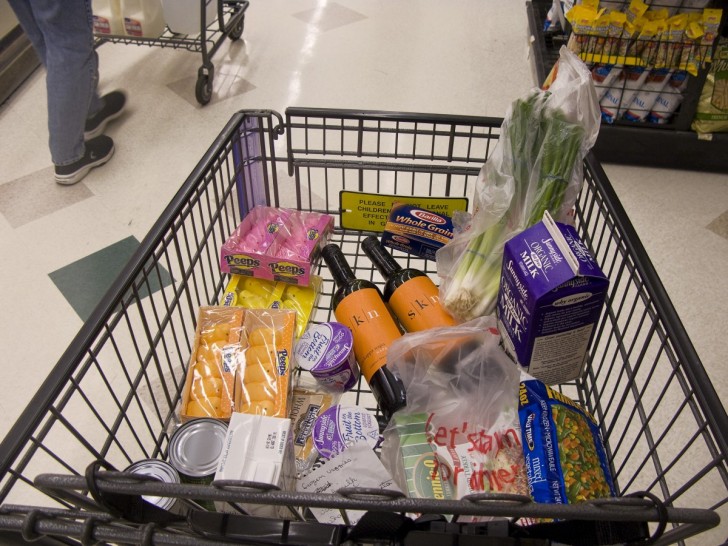 However, the Surprise Squad, a team formed by Fox 5, a television broadcaster which is very popular in Las Vegas, makes some efforts to offer a little help to these destitute people. Every year in November, with the approach of Thanksgiving, Fox 5 go to a busy supermarket with cameras and a microphone in hand and offer to pay for shopping to those who may have more difficulty making it to the end of the month or who cannot buy much to take and feed the family. Among the various customers that the Fox 5 team stopped in the supermarket was a man who was standing in line at the checkout with only a plastic bottle of water; that middle-aged man didn't have enough money to pay for the type of expensive and elaborate meal that has always characterized Thanksgiving dinner in the United States.
The Fox 5 reporter approaches the man and asks him: "Can we pay for your shopping for you?" Incredulous, the man named Victor Moss let them accompany him to the supermarket shelves with a shopping cart; it turned out that Victor was a veteran, he was retired and unfortunately he had some degree of disability; since they couldn't afford anything fancy, it would be just him and his partner at Thanksgiving dinner.
The Surprise Squad knew they had found the perfect "customer" to offer shopping to for the upcoming holiday; when they returned to the cashier with the trolley full of groceries such as the traditional sauces and turkey, Victor Moss burst into tears, full of emotion for everything that was happening to him in front of the cameras: he could not believe that that sudden act of kindness!
Full of gratitude, Victor thanked the team and hugged the journalist who was interviewing him: now it would be a Thanksgiving to remember in Victor's home!