She survives a serious illness and now travels around the world on foot: "Walking saved my life"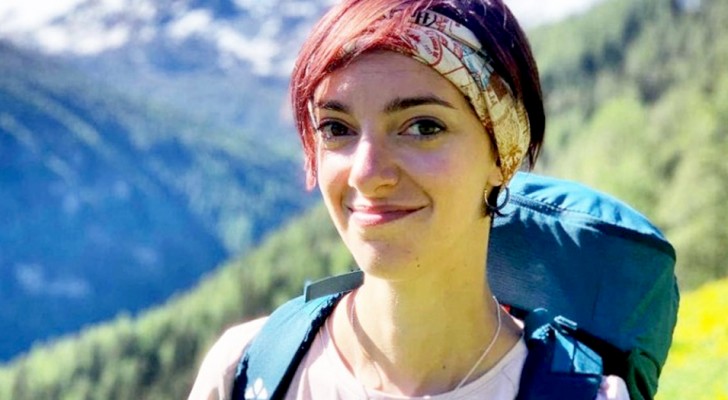 Advertisement
There are those who travel to become cultured, those who do it for fun, those to relax after a stressful period and there are those who, on the other hand, consider the journey as a personal awakening after a period spent in a long and dark tunnel from which it seemed impossilbe to get out. Symbolic of people like these is Marika Ciaccia, a fearless and courageous 31-year-old who nearly died from a serious illness.
Marika has always been a girl full of dreams, which she had to put on standby for a long period of time due to a serious health condition that had hit her unexpectedly, when one day, suddenly, she felt an unbearable pain in the leg, which had swelled out of proportion.
via My Life In Trek
Advertisement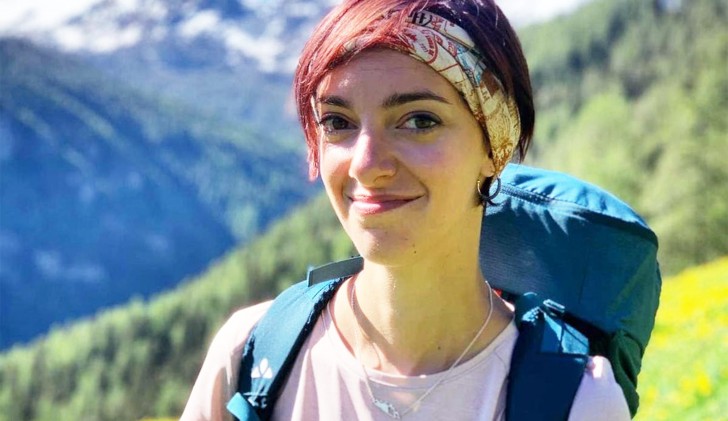 After going to the emergency room, Marika received a very bitter diagnosis from the doctors who cared for her: a vein had become blocked and caused her a severe venous thrombosis. But as if this were not enough, a part of the embolus had detached and there was a risk that it could reach her heart, inevitably leading to her death. Despite her scant hopes, the doctors managed to miraculously save her life.
There are several people who have been touched by experiences of this kind and it changes their perspective on life. Some suffer trauma and live their lives even more cautiously, while others see it as a second chance, a bit as if they had been granted a second life to live to the full.
Advertisement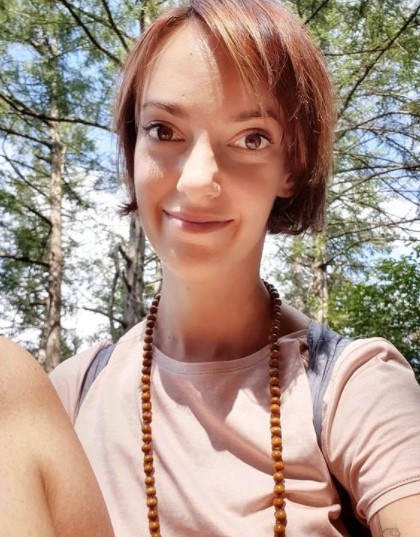 Fortunately, Marika had survived, she had another chance, another life to live headlong, and what better way to do it than to travel around the world? Although she was still very physically exhausted and although the recovery still had a very long way to go, in fact, Marika decided to start living again immediately: she began to travel, looking upwards to discovering places she had never seen before.
Marika's favorite trips are those that involve very long walks. In fact, among her various journeys, the journey to Santiago de Compostela, in Spain, when she traveled on foot for 800 kilometers, was unforgettable. Thanks to this trip, Marika discovered her love for walking and started trekking, making it an integral part of her life. As happens for many, in fact, the 31-year-old wanted to turn this new passion into a job, and has become an environmental hiking guide.
To day, Marika inspires people through her Instagram account and her Youtube channel. In addition, she runs a blog and has written a book called "Happiness at my feet".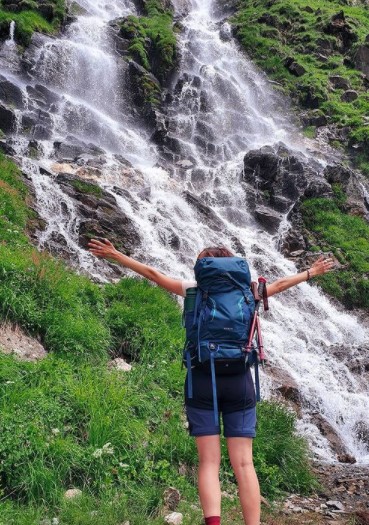 Some events are said to happen for a reason, and that they are life lessons that we need to learn something from. Without a shadow of a doubt, Marika has learned to love her life, becoming a guide and a source of inspiration for anyone who wants to follow her and complete a similar journey.
Were you moved reading this story too?
Advertisement