Shop manager buys a birthday cake for a customer who couldn't afford it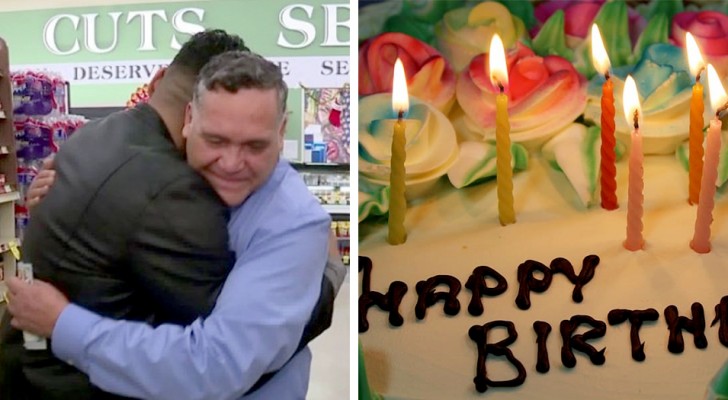 Advertisement
Sometimes we underestimate how much the world needs kindness. Courtesy, humanity and love of your neighbor should be the primary requirements of our behavior towards others, because we cannot know what battle the people we meet in our daily life are facing. An act of love can really change someone's day, and this is by no means a cliché.
Hoping to inspire you to do good, today we want to tell you the story of Alfonso Perez, a loyal customer of Price Chopper, a Kansas City grocery store, who, on an ordinary day, felt deeply touched by the admirable humanity of Francisco Villegas, the new manager of the store.
via Fox 6
Advertisement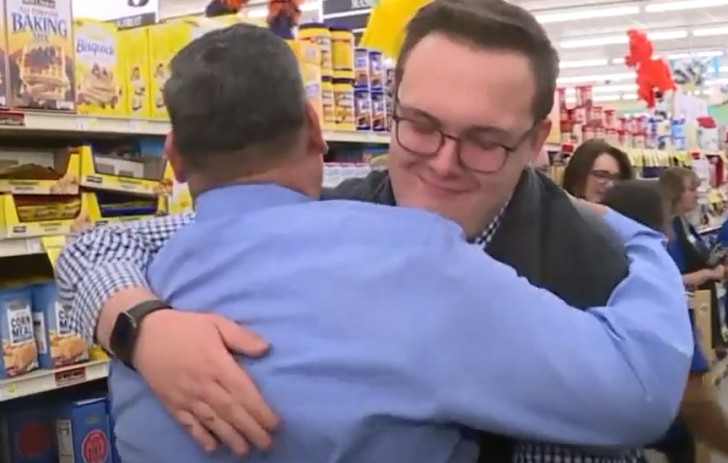 While he was at the cashier, Alfonso saw a woman in trouble trying in every way to buy a cake for her birthday; the more she entered her credit card code, the more it was rejected. After yet another attempt, the woman resigned herself to not having the funds and decided to give up her cake, asking the cashier to remove it.
That said and done, the cashier called Francisco (who despite having just been appointed manager, was already much loved by his customers), to help him remove the product from the cash register. But when Francisco saw that it was a birthday cake, he decided to make a wonderful gesture towards the woman: he put his hands in his own pockets and took out his wallet, paying for it with his money: "Every birthday deserves to have a cake".
Advertisement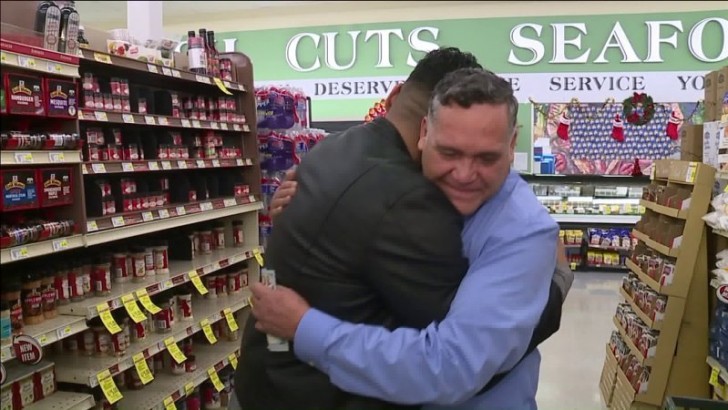 Francisco's gesture was totally unexpected for the woman, who was moved to tears. Faced with that scene, Alfonso was speechless, so much so that he decided to honor her by posting it on Facebook.
Although the gesture made by Francisco did not affect Alfonso personally, the latter decided he wanted to do something for the manager with a heart of gold: he returned to the store taking some television journalists with him to give him a gift, these are his words: "Francisco, that day I saw you pay for that woman's cake touched me, and I know it touched all of Kansas City, so I want to thank both you and what you did, in the hope that this will help you continue to do what you did. We all want to bless you". After these moving words, Alfonso gave some cash to Francisco who, after a humble hesitation, accepted it, letting out a few tears of emotion.
Francisco wanted nothing in return, his act of kindness was intended simply to make that woman's day better, he would never have imagined that from that day on he would end up on television and that he would become a source of inspiration for many. This story is the greatest demonstration of how much, in one way or another, the good deed done is always repaid!
Advertisement