He was poor and forced to eat only once a day: now he is a successful guy who works at NASA
The moment you break down and decide to abandon your dream of glory, you have suffered a personal defeat that will always remain ingrained in you; life goes on, many of the dreams we had don't come true, and so we spend our days in sadness and dissatisfaction; if only we had listened to the little voice inside telling us not to give up ...
The story of Antonio Macìas is a great lesson in tenacity and pursuit of one's goals: this Cuban boy went through hell and lived absolute poverty before getting the job of his dreams.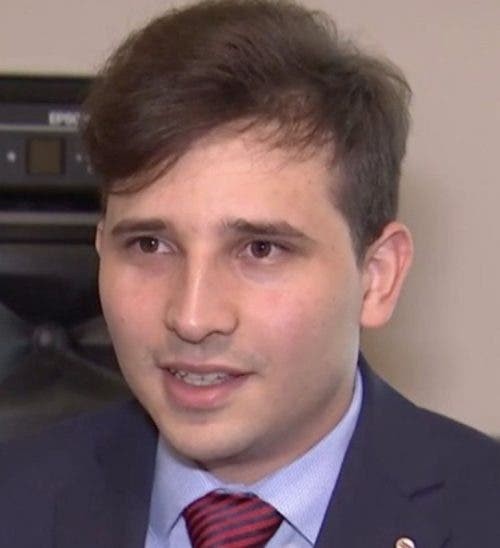 Antonio Macìas is a Cuban guy with great dreams and great passions; back in 2015, together with his mother Milda, he decided to leave his homeland to seek a better life beyond the borders of Cuba; for this reason, mother and son first moved to Venezuela and then to Ecuador, but without being able to improve their living conditions.
After going hungry, Milda offered her 19-year-old son a last sacrifice: to cross Mexican territory to enter the United States of America, where they would be welcomed by a distant relative who lived in Houston.
After a very long journey and finally obtaining the permits required to legally enter the US, Milda and Antonio reached their relative in the American city, but after a short time the man literally left that poor family alone on the sidewalk, without a roof to sleep beneath or some food to eat.
Milde and Antonio didn't know what to do, they didn't yet know the English language well, they didn't have enough money to be able to afford more than one meal a day; there were evenings when mother and son were content to eat only a hamburger split in two. Luckily a family friend lived nearby and changed their lives for the better ...
Thanks to his help, Antonio was able to realize many of his dreams: he finally had a safe roof under which to live with his mother, he quickly learned the English language and studied hard to become a very successful professional at NASA headquarters in Houston, Texas. But that's not all.
After finding a great job at the most famous aerospace agency in the world, Antonio Macìas declared that he would enroll and take on a doctorate specializing in Aerospace Sciences, his dream since he was a child!
Mamma Milda is very proud of this boy who never gave up, despite the many difficulties faced over the years, never let the fire of his talent and passions go out and managed to transform his life of absolute poverty into an example of perseverance.
After all, if this extraordinary Cuban boy can make his dreams come true, we can do it too: well done, Antonio!