He saved 669 Jewish children from Nazi deportation: the survivors still thank him
The years between 1933 and 1945, those in which the Second World War and the tragedy of the Holocaust took place, were among the darkest in contemporary history. In the history books we can learn in detail the dynamics of all the events of the time, battles included, but we know much less about the history of the individual heroes who, in their own small way, made history by saving hundreds of human lives. One of them was named Nicholas Winton, a man who with his courage managed to save 669 Jewish children in Nazi-occupied Czechoslovakia by taking them to England, his country of origin. Nicholas Winton didn't even talk to his wife Grete about what he had done in those years, so much so that the woman discovered only in 1988, almost by chance, the story of those rescues, when rummaging through old trunks in the attic: for Nicholas it was normal, there is no it was nothing heroic, on the contrary - he would have liked to save many more!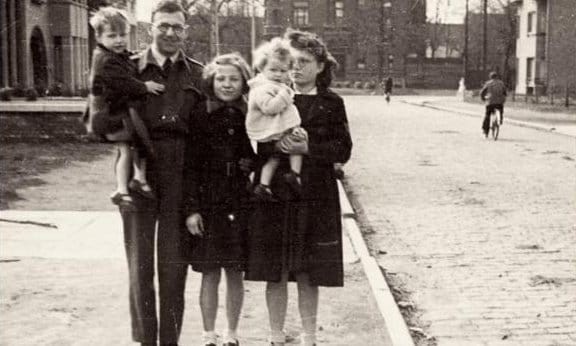 Nicholas Winton was born in London in 1909 in Hampstead, of German Jewish parents who emigrated to England only two years before his birth. In the years immediately preceding the outbreak of World War II, Nicholas was able to wander around Europe between Paris and Prague, where he was invited by a friend in December 1938 to collaborate with the British Committee for Refugees in Czechoslovakia. It was on this occasion that Nicholas and other volunteers planned the escape of hundreds of children, saving them from certain death. We should remember that all this was possible because, after "the Crystal Nacht" which took place on November 1, 1938, the English Parliament had approved a law on the reception of refugees under the age of seventeen. Nonetheless, getting trains full of children to England was no joke: Holland closed its borders right after November 1, 1938, thus preventing the little refugees from embarking for London. Nicholas, however, manages to get two trains to leave thanks to passes from the British government, saving the lives of 669 children. The third train was supposed to leave on September 1, 1939, but by now it was too late: Hitler invaded Poland and with the outbreak of the world conflict, all borders were closed.
Nicholas never spoke of those children who, thanks to him, were saved and had the opportunity to start a new life in England, but in 1988 his wife Grete found some photos and some documents hidden in the attic, among the dust. She discovered that her husband had saved lives during the War and decided to let his story be known to the world. Thus, the woman wrote to the BBC, without being discovered by her husband, and some time later she invited Nicholas to participate in the audience of a television program. He didn't know that during that episode the spotlight would be on him and on the two ladies who are sitting next to him: two of the little girls he himself saved thanks to those trains of hope. The biggest surprise, however, was given to him a few months later, again during the same BBC television program. On this second occasion, the talk show host asks openly, "Who else in this room owes their life to Mr. Winton? Please stand up." All the people sitting next to Nicholas stood up and revealed that they were the children that Nicholas had saved. It goes without saying that it was an extremely moving moment.
The moment when Nicholas discovers he is sitting next to one of the surviving "little girls"
Nicholas kept this secret to himself for 40 years, partly because he believed he had only done his duty and partly, perhaps, because he had the remorse of not having done enough: he would have liked to save more. Nicholas received many deserved titles and awards for his humanitarian commitment: Queen Elizabeth made him a baronet in 2003; in 2010 he was recognized as "British hero of the Holocaust" by the British government; in 2008 the Czech government proposed him as a candidate for the Nobel Peace Prize, which Obama won; in 2009, for his 100th birthday, a special train was organized from Prague to London, in which many of the rescued children, now with children and grandchildren, participated; finally, in 2014, the Czech government decided to award him the title of White Lion, the highest national honor.
Nicholas has always claimed that he is not a hero, because "he was never really in danger", but the fact remains that many of those survivors today continue to thank him: without him they would never have known adult life.
Nicholas died on July 1, 2015, at the age of 106, but his memory and commitment will be remembered forever.