This 91-year-old hairdresser still cuts her clients' hair, and she has no plans to retire
There are people who cannot help but go to work and who make their profession a real vocation. Margaret Sherlock, a skilled hairdresser, opened her first beauty salon back in 1956 in England and today, after more than sixty years, she still opens the doors of her shop to loyal customers. Although she is 91, Margaret she has no intention of putting down her brush and scissors to retire. Like so many people dedicated to her work, Margaret is afraid that her clients would feel lost without her beauty salon and she would never want to let them down. On the other hand, it's not easy to find a trusted hairdresser and be fully satisfied with their work!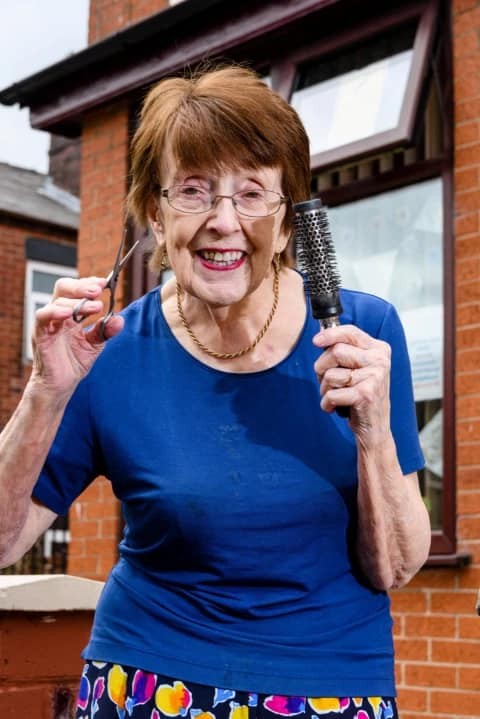 Today, Margaret continues to open her shop 4 days a week, and her loyal customers, some of whom have been getting their hair done by her for at least forty years, are delighted to frequent her. "I really don't think about retiring, my clients would be shocked!" Margaret explained, adding that she considers many of them to be almost like family, after all these years: "I have always had fantastic customers, with whom I have always enjoyed myself. Many of them have been with the shop for years, in fact I know them very well , so much so that I consider some of them as part of my family. They tell me about their problems".
Margaret's daughter Linda has also confirmed that her mom will continue to work in the shop as long as her physique permits.
Initially, the shop was meant to be a way to help with the family budget, but the enterprise was only to be until Linda, Margaret's first daughter, grew up. In reality, day after day, the business grew fast and Margaret's husband Frank joined this new and fruitful business as well. She is a woman who has always lived for her family and for her work and who has never fallen beneath the expectations and love of those who were close to her.