She finds a GPS tracker in her purse and warns the other women: "It's not mine, be careful"
Although gender equality is gaining ground every day, it is still evident how many differences there are between men and women in everyday life. We are not just referring to the fact that many women continue to hold lower-paying or less advantageous jobs than men, but also simply how they approach a night out with friends. Unfortunately, a woman will always have to take a series of precautions when she goes out alone in the evening: telling a friend where she is going, dressing in bright colors or, in the most extreme cases, having a pepper spray or similar. . In short, it is clear that a woman has more reason to worry if she has to go home alone after a good evening. TikTok user @sheridanellis wanted to share her experience with people via the web and warn everyone, especially women, not to leave their handbag unattended. On her return home, in fact, the woman found a strange device in her purse...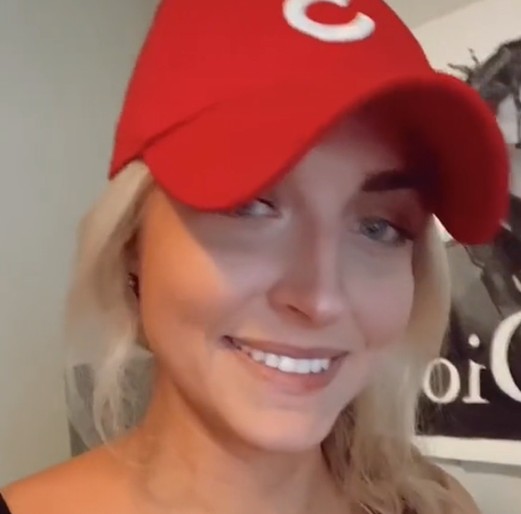 The woman in the video returned home after spending a pleasant evening with friends, without realizing that something strange was happening. It's obvious that after an evening spent out and about, perhaps having a few drinks, you always come back rather tired and eager to jump into bed as soon as possible, which is why Sheridan didn't think of checking her purse right away. Perhaps, she should have done it right away, but as we said, who is it that checks the contents of their purse once they get home? That's why she unwittingly passed a few days before realizing that someone had put a strange device in her purse pocket. It was a GPS tracker.
On emptying her purse, Sheridan came across a small metal square - an object she hadn't seen before. She understood it was a GPS detector, but there was another problem: that object was not hers! Someone must have purposely stashed it in her purse. The idea that a stranger could track her down from their cell phone screen terrified Sheridan, who immediately wanted to warn other potential victims with a video. The woman's warning is very simple: don't lose sight of your bag and always check its contents once you return home!
Many users, after seeing her video, were terrified by this possibility. One woman also commented: "I found the same object some time ago, but I didn't know what it was!". In short: keep your eyes open when you go to clubs or very crowded places.