They wouldn't let a child into a themepark because her mother's "shorts were too short"
How would you react if you and your child were literally kicked out of a theme park because your clothing was not in keeping with the standards expected in a public place? The premise seems a little strange, but it's certainly not impossible for this seemingly absurd event to happen in reality. And indeed, it happened to an incredulous mother who complained about the ignoble treatment she received from the park staff, where she went with her little daughter...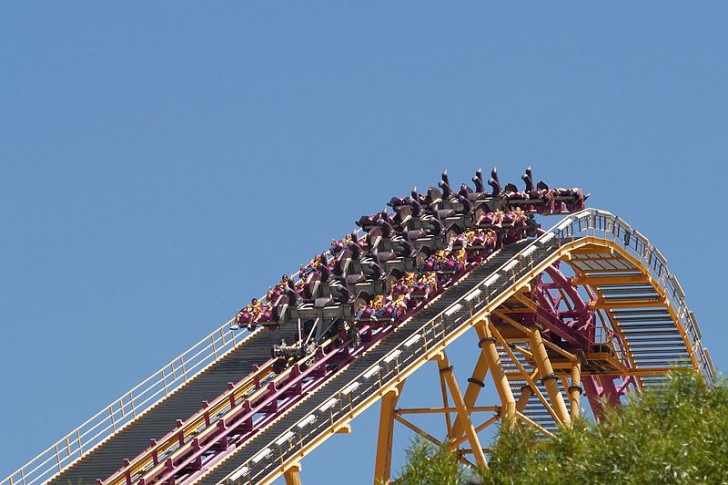 Bailey Breedlove, a mom from Colorado, had decided to spend a carefree day with her little daughter and the whole family at the large Six Flags Adventure Park near Oklahoma City, but she didn't foresee that this day, which was supposed to be happy and joyful, would be turned into an absurd nightmare ....
The woman told on social media that a security officer had initially stopped her because of her daughter who was apparently behaving badly, but then things completely degenerated: "My daughter was scolded by a securuty officer in the park for rolling down a hill right next to me, but I was holding her hand. Then [the guard] proceeded to follow me and grabbed my shoulder to turn me around and kept telling me my shorts were 'too short!"
Bailey couldn't believe the securuty officer's allegations, and at one point she even thought about being arrested in front of her 11-year-old daughter, who at one point started crying and complaining. "I didn't commit any crime and I went to my boyfriend because I am autistic and I have a hard time talking to officers [...] I was told that I had to go and buy new shorts that I'm not obliged to buy since I don't have to buy anything I don't want [...] I was then pushed and escorted to the entrance. We were about to leave and the officer stopped us from moving and she pulled out the handcuffs and asked for my ID."
Eventually, Bailey and her family were escorted out of Six Flags park without being handcuffed or arrested, but the fact is that the park management banned the Breedlove family for five years.
Throughout this absurd story, the management of the park told their version of events, pointing out that the woman and her family were removed from the park not only because of the woman's clothing, which they claim showed her bottom, but also because "She had multiple opportunities to change her clothing or cover certain parts of her body, but refused, responding with profanity and offensive conduct, including further exposure of her lower back."
Who should apologize first in your opinion? The offended mother or the over the top park management?