"No strollers or high chairs": a restaurant forbids entry to families with noisy and unruly children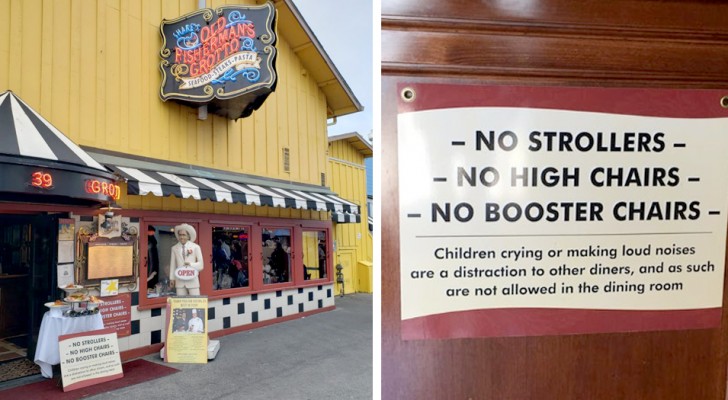 Advertisement
We believe that everyone has at some point, entered a restaurant, to sit at the table with friends and relatives and wanted to enjoy a lunch or dinner in all serenity and tranquility; but often, to ruin that beautiful moment of relaxation, the small children of the families of the neighboring tables have encroached on our serenity: often noisy, undisciplined and irritating to deal with and which tend to disturb the public peace. But after all they are small children, what can you do with them? However, a Californian restaurant has applied a very questionable policy in this regard ...
via Daily Mail UK
Advertisement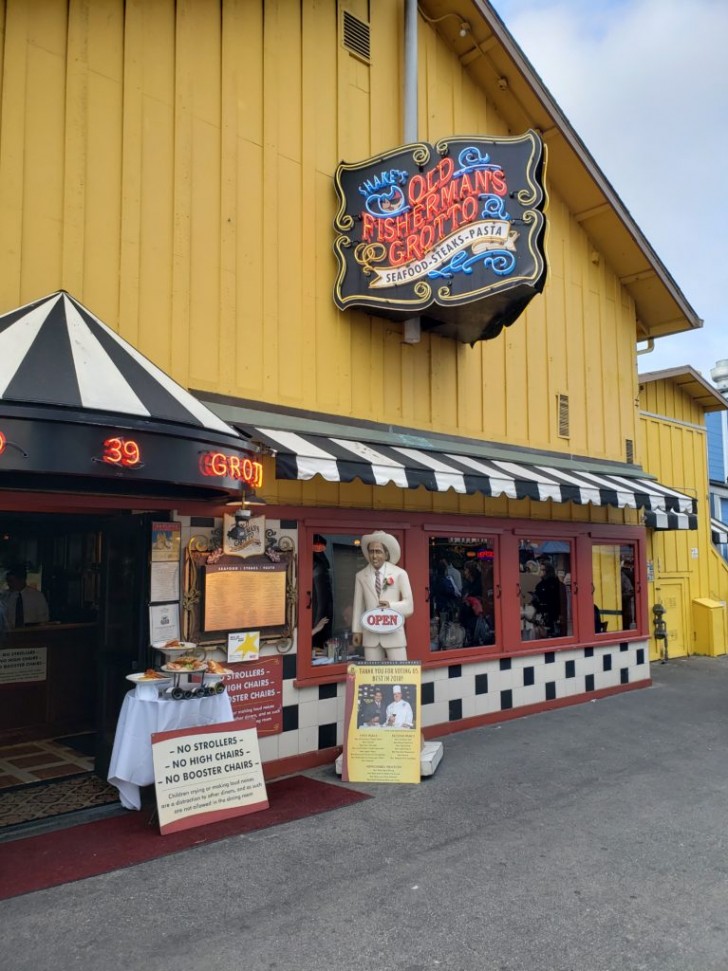 The Old Fisherman's Grotto seafood restaurant in Monterey, California,raised a lot of discussion when it posted a sign for its numerous customers that banned the presence of small children inside its restaurant; an internal policy that the managers of this popular American restaurant have put into practice and continue to put into practice since 2009 with great success, and not without a lot of initial controversy.
The restaurant has not allowed strollers, booster seats and high chairs for over 10 years, as well as families with screaming and unruly small children; a choice enacted by the restaurant run by Chris Shake which was born after many complaints by some loyal customers who had expressed impatience and annoyance at the fact that many families were unable to calm and discipline their children in public places.
Advertisement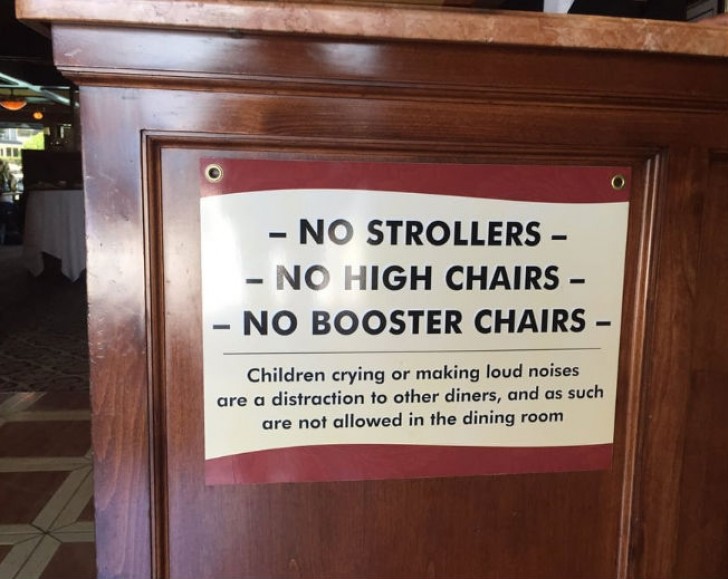 Chris Shake says that after years of applying this rule in his restaurant, things are better than ever; of course, at first there were many (former) customers who were annoyed by what they called "discrimination" against families with children, but then the positive reviews of the Old Fisherman's Grotto have soared over time and now it is one of the most in-demand seafood restaurants in Monterey, California.
Have you also had unpleasant experiences with noisy and screaming children and parents who could not keep them under control in the restaurant or pizzeria where you were enjoying your moment of relaxation? How did you act? Do you agree with this restaurant's policy?
Advertisement