Star "The Rock" gives a $30,000 car to the man who welcomed him as a child when he didn't have a home
Advertisement
The people who have been with us in the most difficult moments of our lives are the ones we will always remember and who deserve all our affection. Then, when these people are also the same people who have helped us in the realization of our dream, we cannot fail to give them a certain type of recognition. The movie star "The Rock", aka Dwayne Johnson, has never forgotten all the good that Bruno Lauer did for him when his career was not yet underway. The Hollywood star wanted to thank the man who welcomed him into his house when he was just a child, with a truly generous gift: a 30,000 dollar luxury car!
via Dailymail
Advertisement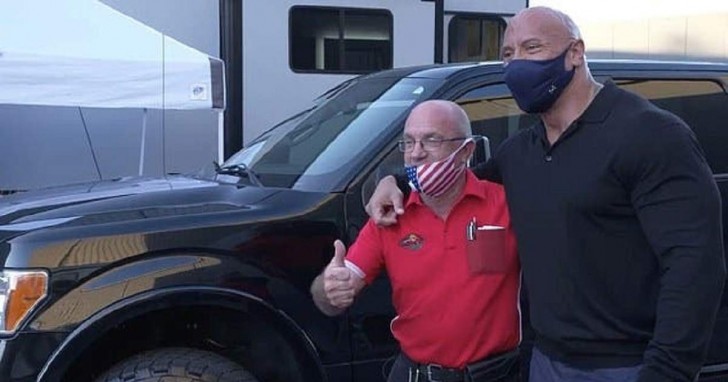 Bruno Lauer is the name of the man who welcomed Dwayne at the age of 15, when the guy who would one day become "The Rock" was just a wild teenager who had nowhere else to go. Dwayne recounts how he and his mother were evicted from their home in Hawaii during that time; he was sent to Nashville where he was supposed to move in with his father, an option that was never really considered by his father. Dwayne then found himself in Bruno's trailer, who instead of chasing him away welcomed him into his own home. As if that weren't enough, Lauer helped the actor buy his first car at a time when he was looking to launch his wrestling career.
Advertisement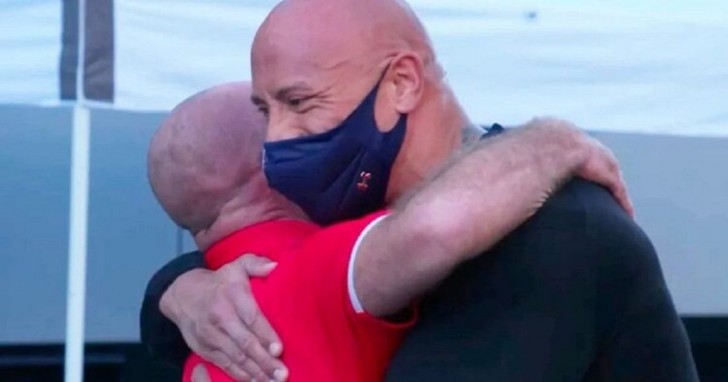 No wonder that now, many years later, Dwayne has publicly thanked Bruno by giving him a new car: a $30,000 pickup truck!
Dwayne has treasured Bruno's advice and kindness received throughout his life and today, when he is now a millionaire star, he knows how important it is to thank those who allowed him to make his dreams come true. An act of kindness will always be rewarded, because those who do good do not go unnoticed!
Advertisement