20 people who were considered "ugly ducklings" at school and now have their personal revenge
1. Not that he was an unattractive guy in the first picture, but the difference between before and after is truly remarkable!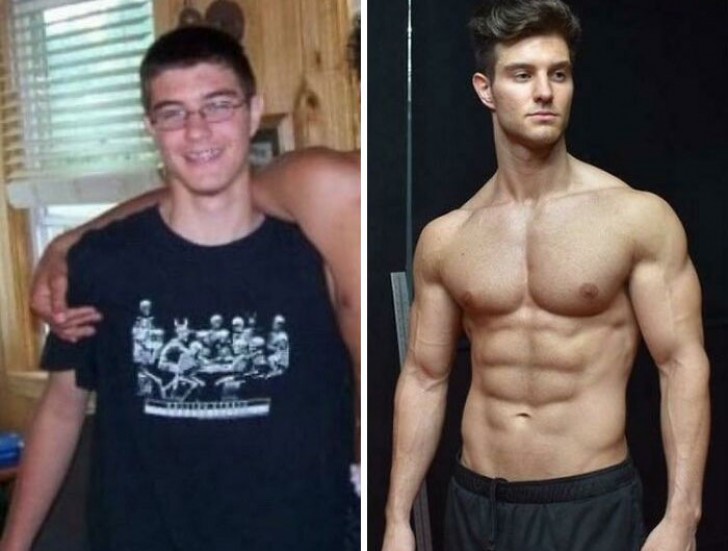 2. 18 years VS 24 years: and quite a few pounds of a difference ...
3. At 13 you are very different and life doesn't always smile on you ... but then things change!
4. Between 27 and 37, all sorts of things have happened!
5. A transformation which was not only physical but also mental
6. Aged 17 ... we've all been there!
7. Now she's found her groove!
8. When he was 17 they made fun of him ...
9. That terrible stage called puberty
10. A lot of things can happen between the ages of 15 and 19!
11. "At 17 I loved pizza and I felt insecure. Today I'm 25, I still love pizza, but I feel better about myself"
12. An insecure 14-year-old with braces VS a 36-year-old woman, happy and fulfilled!
13. "I lost almost 100 pounds and have been a full-time model ever since!"
14. "Guys, come on! We'll all get through this safe and sound!"
15. When you react to life's difficulties in the right way and come out stronger than before!
16. She used to be good, but now she's great!
17. "Between 21 to 29 I lost almost 100 pounds: I would say it was a great help!"
18. An impressive change!
19. "My wife gave me permission to publish her beautiful transformation. Wow!"
20. "At sixteen I had never kissed a boy. Today I am a much more self-confident person"