Children: 16 times they exasperated parents with their illogical behavior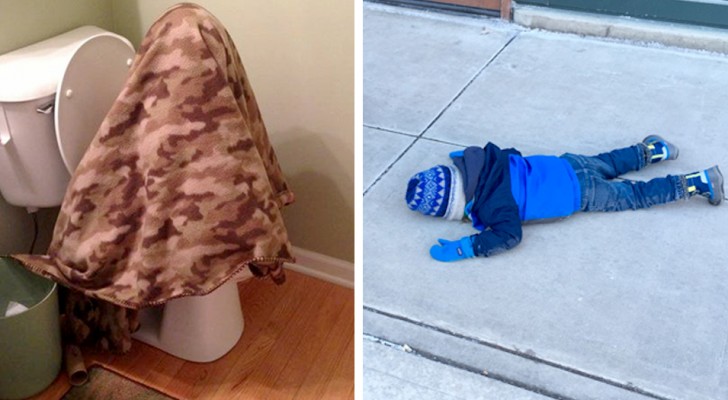 Advertisement
Moms and dads from all over the world, we understand you perfectly; we know very well that raising a little darling at home is not easy at all, but look on the positive side: they are your children, and as such you know very well that in the future they will give you great satisfaction. But what to do while waiting for them to grow up sufficiently? All in all, nothing: you have to learn the delicate art of knowing how to accept them as they are, to bear them and to have a great deal of patience. Even when they act totally ... illogically!
Advertisement
We couldn't hear her anymore and so we went upstairs to check: she had fallen asleep on the toilet!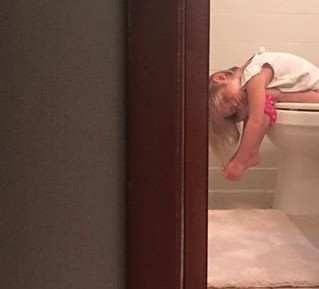 Advertisement
I bought them a brand new sofa, but no, they prefer to sit inside the cardboard box!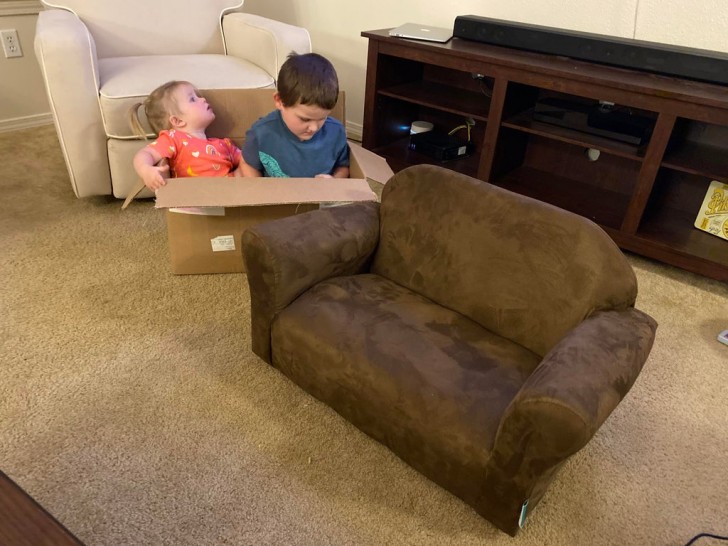 My granddaughter was convinced that those mannequins were mom and dad ... Ok.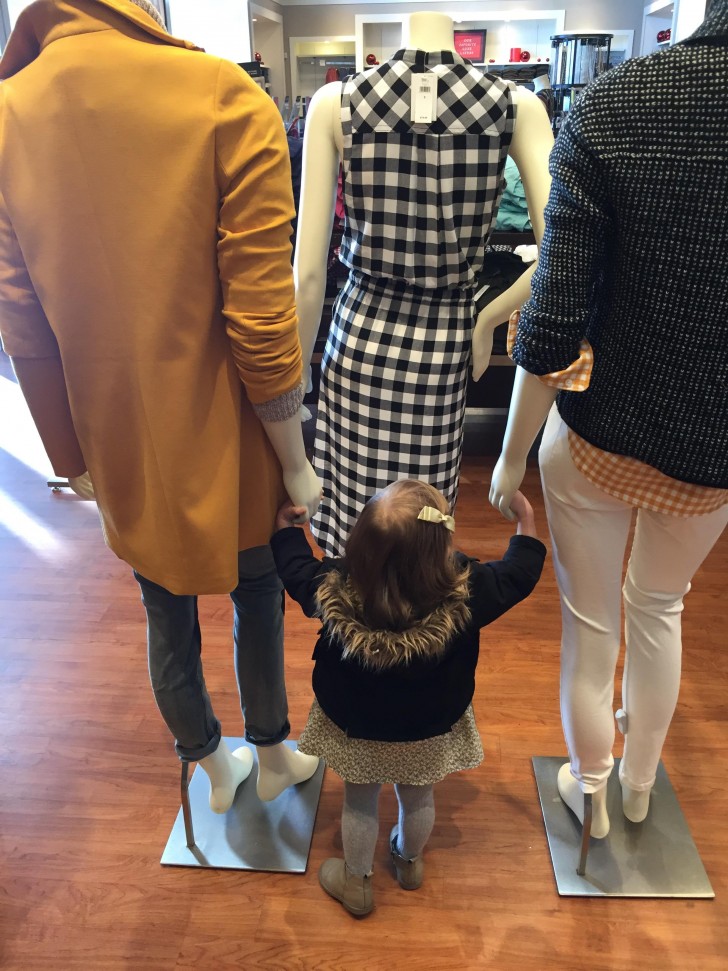 To cuddle her newborn brother, nothing better than dressing up as a big bad wolf!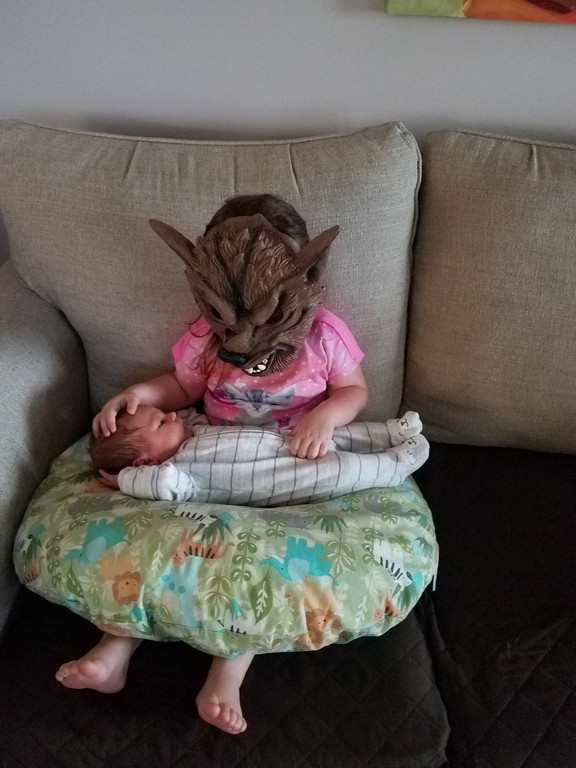 My son is so embarrassed that when he goes to the bathroom he covers himself with a blanket so as not to be seen!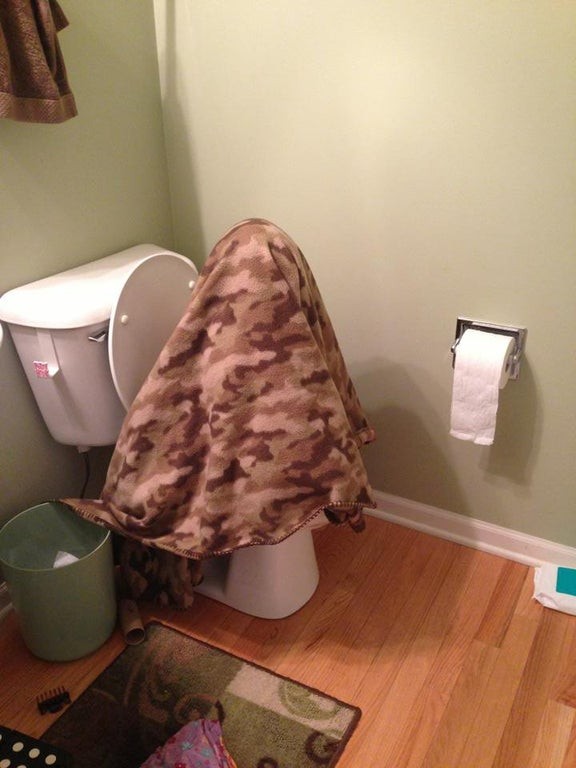 Advertisement
Look how she is enjoying her aunt's wedding!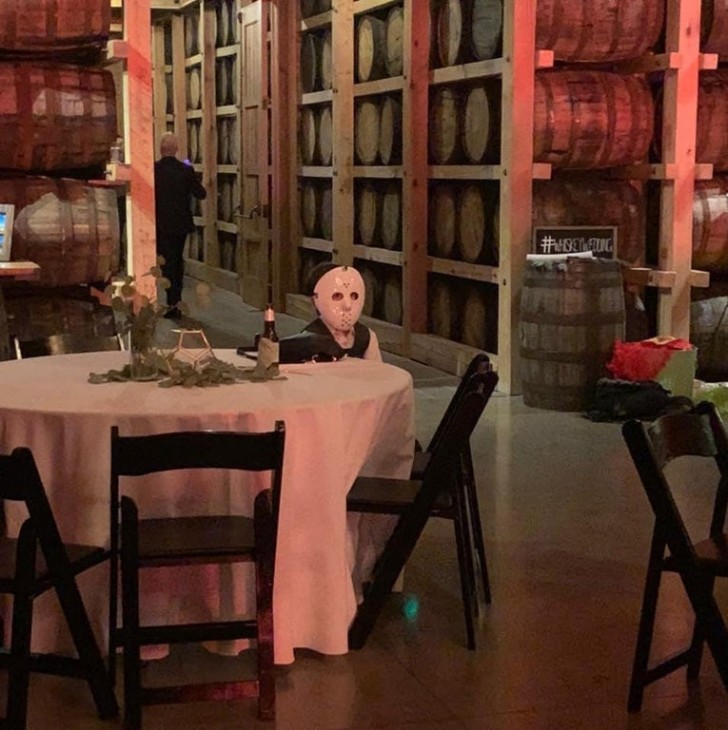 Me at nine years old... how stupid could I be?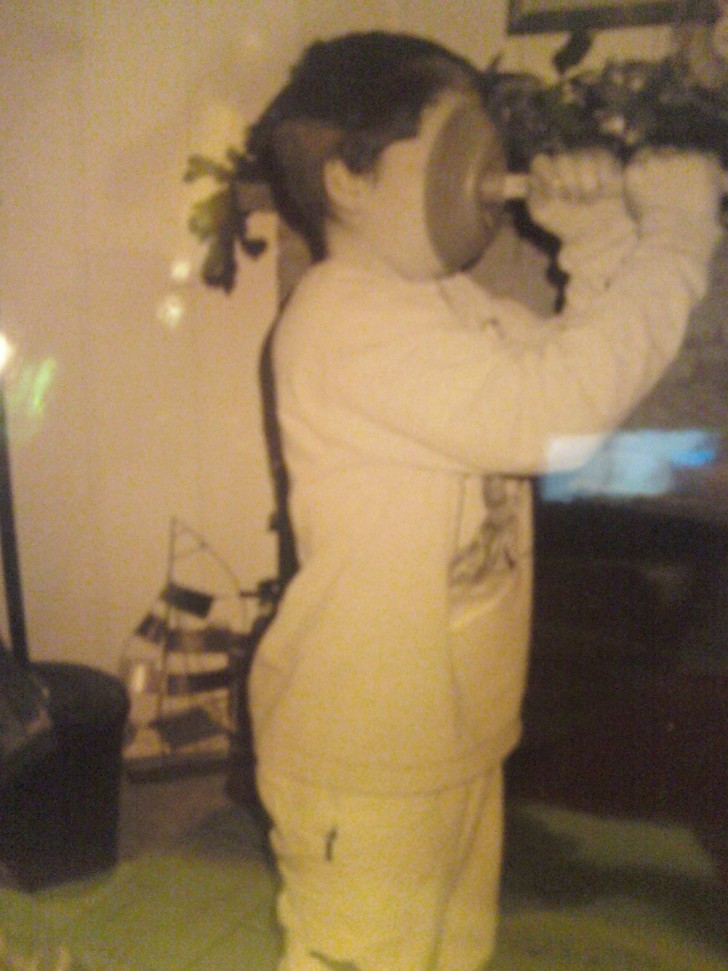 Advertisement
My daughter wanted me to put even more colored balls inside her shirt ... how strange she is sometimes!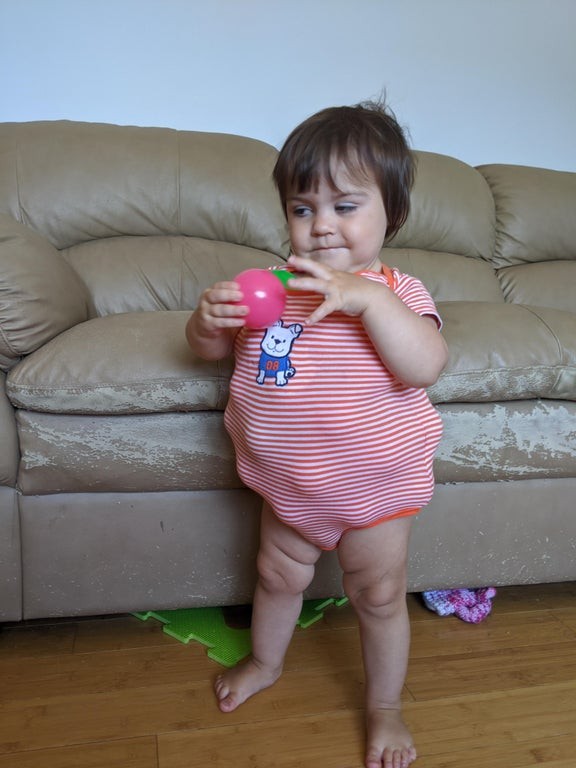 My daughter after only 5 minutes of homework at the computer...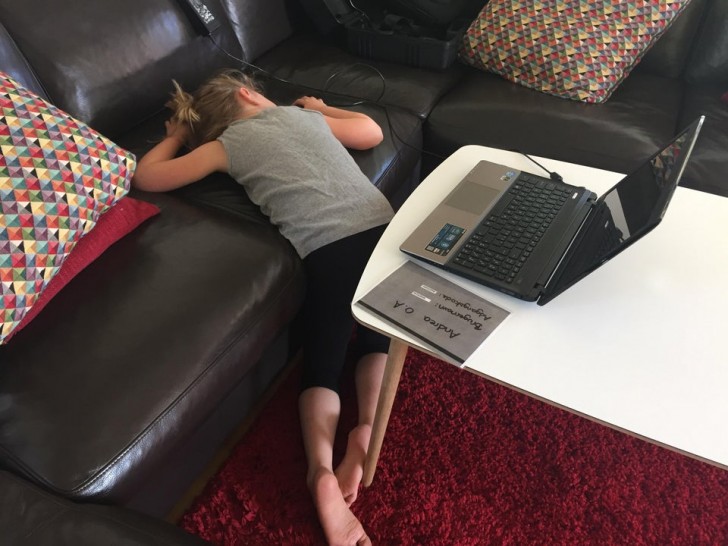 Advertisement
My daughter who fell asleep in the shopping cart: doesn't it seem a moving picture to you too?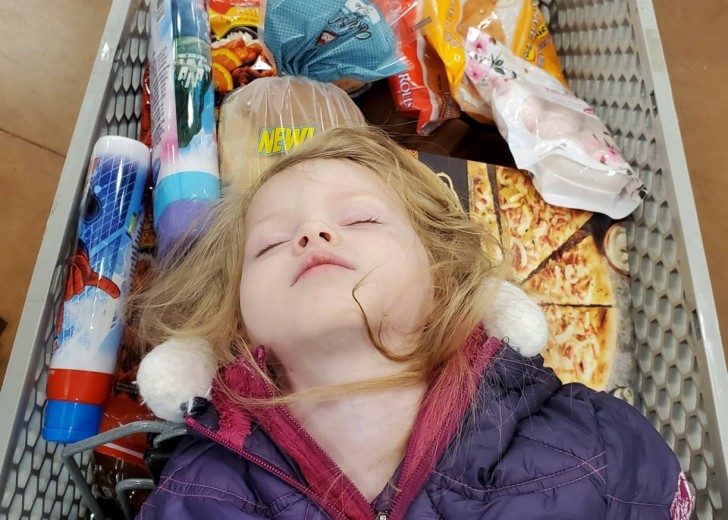 The disheveled look of my daughter as soon as she wakes up: what a restless might she must have had!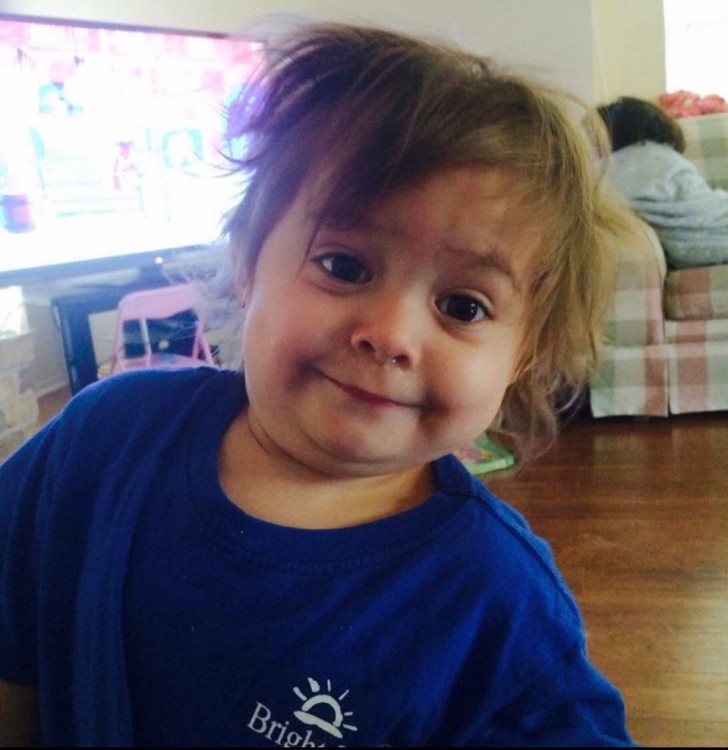 Advertisement
My wife works out a lot at home, so I often find my two little children like this: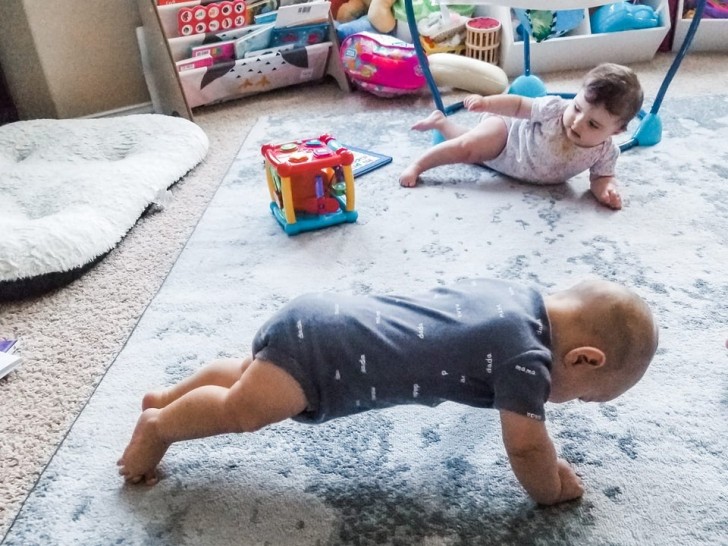 Don't you feel like you're in a horror movie when your child peeks through the door like this?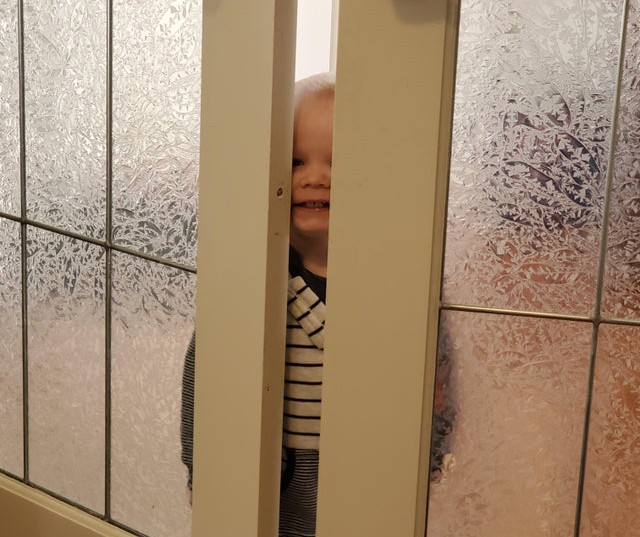 Advertisement
But what are they saying to each other?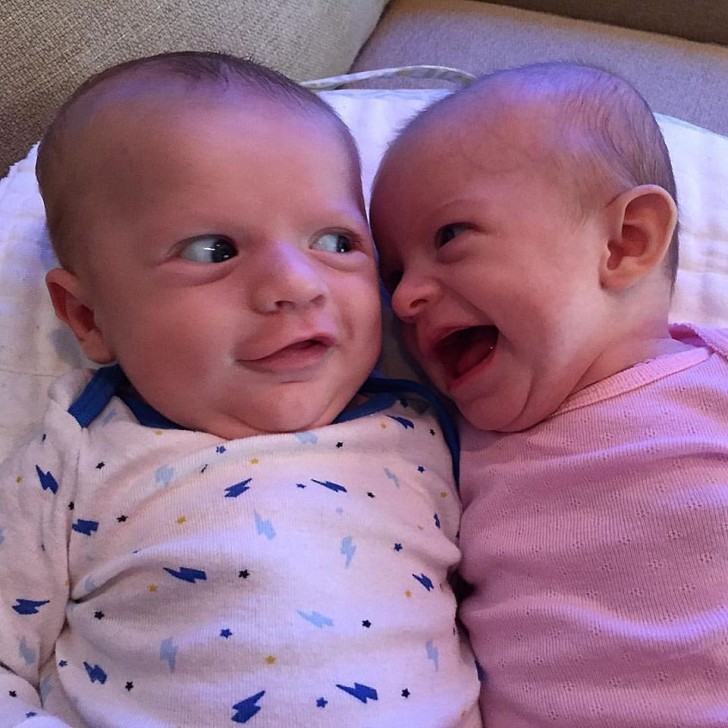 Look how cruel my son is: he feeds his toy dog while the "real" one is out there staring at the whole scene ...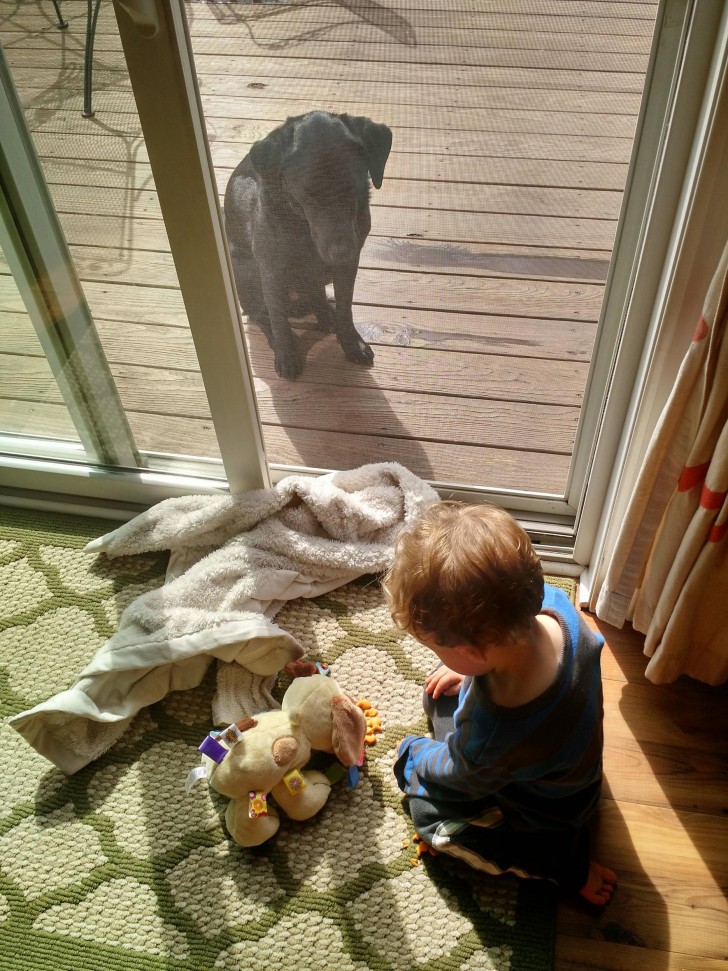 Advertisement
I swear to you, he threw himself on the ground because his new gloves match his jacket ... I have no words!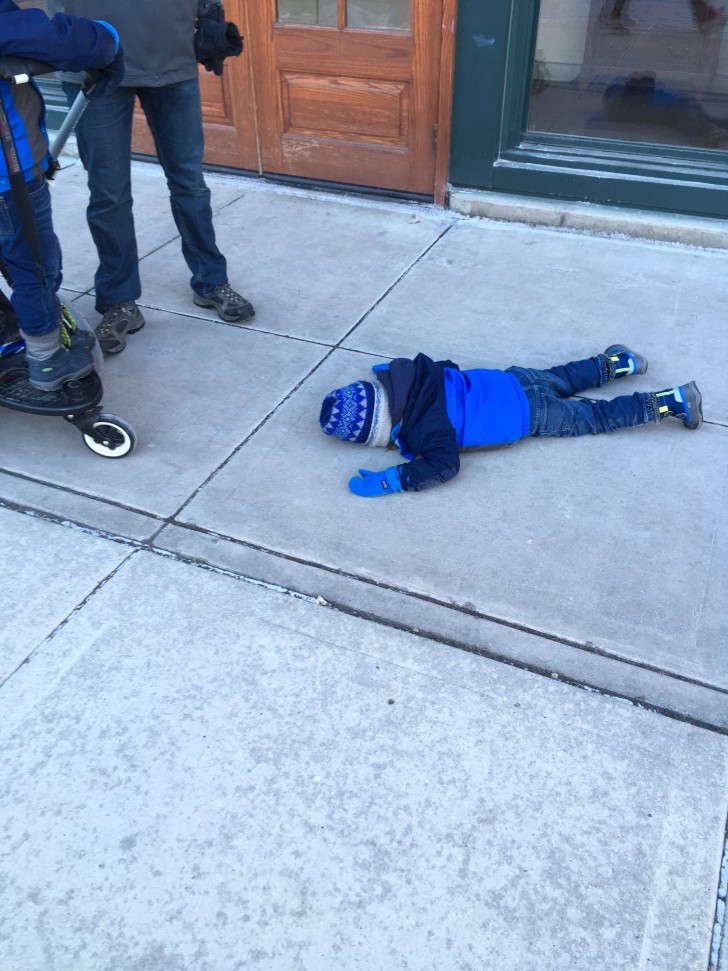 Advertisement