He sold ice cream in order to become a policeman: an officer saw him studying on the street and decided to pay for him to sit the exam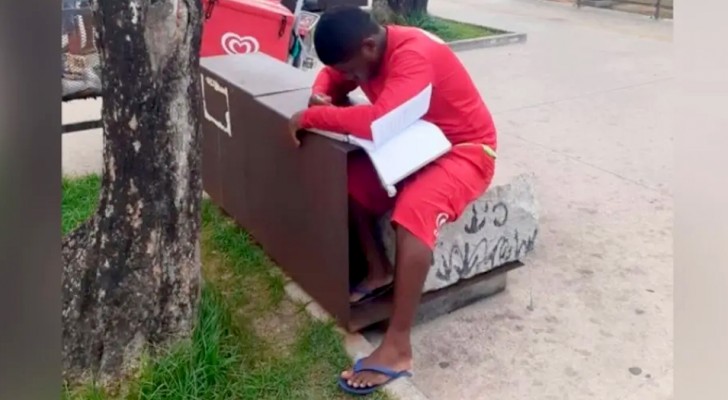 Advertisement
Where there is a will, there is a way. This applies to all the objectives that we set ourselves, to achieve and make come to fruition in our life, whether they are small or large ambitions. For some poor kids, one of the greatest goals in life is to study, get good grades and get a diploma; as Renilson Nunes, a 26-year-old guy who lives in São Luís Maranhão in the north of Brazil, is trying to do and who sells ice cream on the street to make ends meet...
via La Repùblica
Advertisement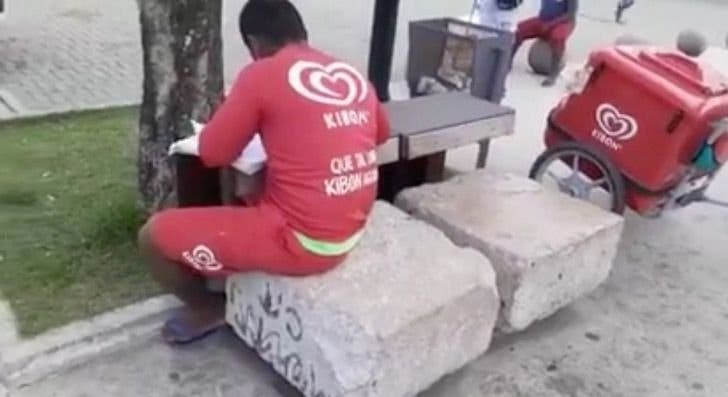 Renilson has always wanted to become a policeman, so the work he does on the street as an ice cream seller is just a way to make ends meet and be able to afford the study materials to one day become a model policeman; to achieve this, he studies his books in the breaks during his working day.
Advertisement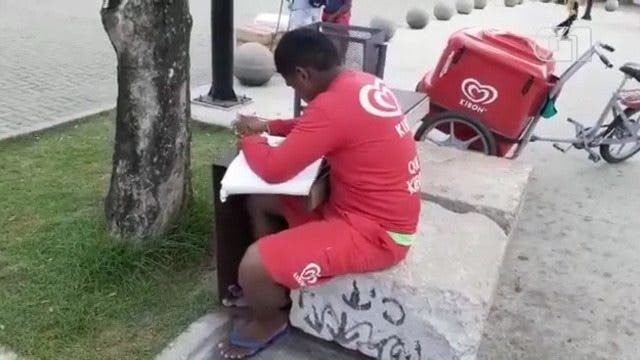 A loca policeman spotted the boy while he was studying his books during a break from his work as an ice cream peddler, who said: "At first I thought it was a catalog, but when I approached I realized it was an old book, quite shabby, dirty and very old-fashioned. He told me the book had been given to him by a friend."
The police lieutenant, moved, decided to do something for him: he promised Renilson that he would pay the fee for the entrance examination to the police force. The boy was literally speechless because of the lieutenant's great gesture of generosity.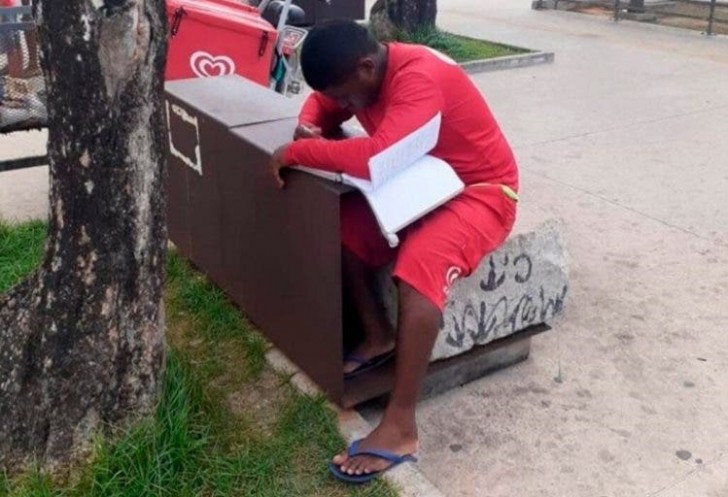 Renilson later said: "I didn't expect this to happen in my life. It was a surprise. I'm very happy. I have already thanked him very much for this generous gift towards me!"
Thanks to this chance encounter with a police officer, Renilson can now make his lifelong dream come true: to become a policeman!
Advertisement