A teacher wins $1 million for his work with poor pupils: he shares it with his fellow finalists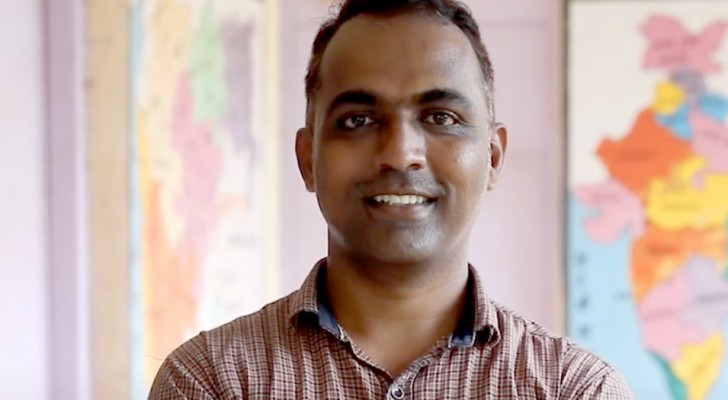 Advertisement
His name is Ranjitsinh Disale, he is an Indian teacher who has been provoking a lot of talk about discussion for some time and in 2020 he managed to obtain the prestigious Global Teacher Prize, awarded every year to a school teacher who has been able to best represent the values of their profession and innovative passion in passing on their knowledge to their young students, often belonging to poor social backgrounds. The prize was $1 million.
via CNN
Advertisement
Disale beat 12,000 other annual nominees, promising that he would split his million dollar prize with the other ten finalists, giving each the sum of $55,000: "I believe that if I share this prize money with nine teachers, it means that I can increase all their work. Their incredible work is equally worthy. If I share the prize money with the rest of the teachers, they will have a chance to continue their work, and in the same way we can reach and enlighten the lives of many students, together we can do it!"
The Dalai Lama also congratulated Disale on his extraordinary commitment to his alumni in a Twitter post: "He is an example of compassion in action. The inspiring teacher's compassion and dedication to education have already had a Great impact on the lives of his students at the Zilla Parishad Primary School in India. And now, with the help of $1 million, he and his fellow finalists are likely to change the lives of countless other students around the world! "
Advertisement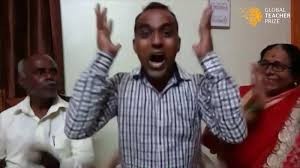 Global Teacher Prize/Instagram
Ranjitsinh Disale, a teacher at the Zilla Parishad Primary School, in the impoverished village of Paritewadi, has always fought to promote the teaching and education of his poorest pupils: most of his young students come from tribal communities in the province of Maharashtra. Disale claimed to have learned the local language of the region in order to translate textbooks for the class into his students' mother tongue.
Disale has also created QR codes in textbooks to give students access to audio poems, video lectures, stories to read and homework not only on textbooks, greatly improving school attendance even in time of a pandemic. This QR technology has been gradually implemented in various rural schools in the India thanks to the creativity and dedication of this extraordinary teacher.
Advertisement