17 times people chose to get tattooed with disastrous results
1. The eyes that he has tattooed don't even look badly drawn ... but it's the design that is in bad taste!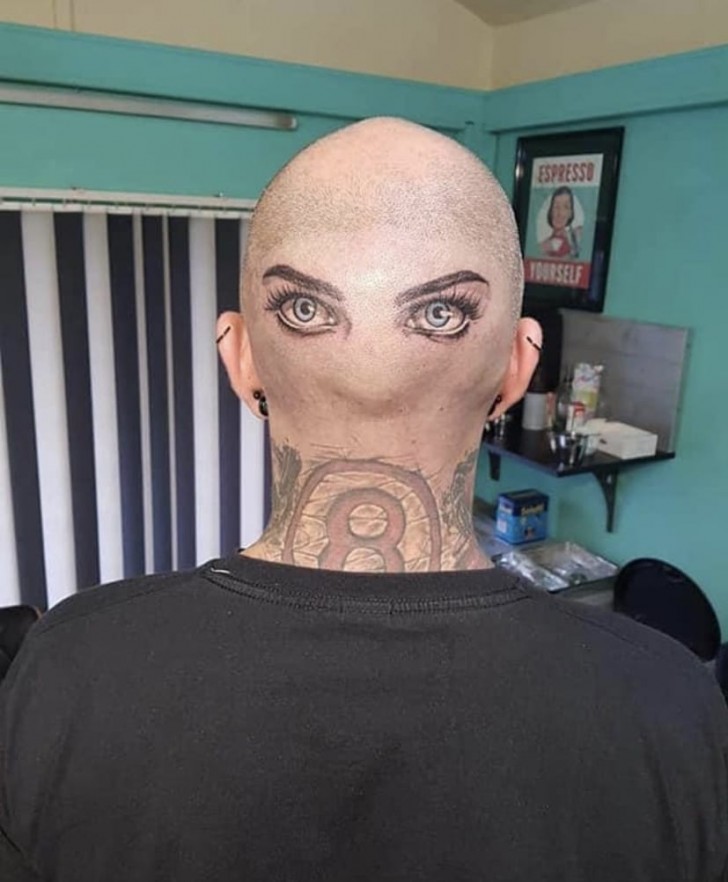 2. It's pointless to keep staring at it: it's not going to get any better ...
3. Expectations vs reality: this is what happens when the tattoo artist is not good at drawing ...
4. Only after some time did this guy discover that the Chinese characters he had tattooed read "turkey sandwich"
5. He was trying to look tough with a menacing tiger tattoo on his body, but instead ...
6. The tattooist is also a well-known local artist ... but how is this possible?
7. Something went badly wrong here too ...
8. When you absolutely do not want to forget the words of your favorite song and decide to tattoo the text inside a huge guitar drawn on your back
9. It's not clear whether it is a horse or a cow ...
10. Maybe there's someone who actually thinks this wolf tattoo is well done?
11. For travel lovers ... it is a pity that the tattoo artist was unable to draw a globe accurately
12. For those who have always liked Batman ...
13. "Simba, this will all be yours someday .." - well, let's hope not!
14. What exactly is it supposed to be: an eagle? a hawk? Who knows...
15. Hakuna Matata: There are huge fans of the Lion King here
16. A portrait so ugly, it's frightening!
17. "Those are supposed to be roses if I'm not mistaken ..."