A worker is fired, but the next day he wins the lottery and becomes a millionaire
Life often teaches us that, even at the most difficult times and when it seems that our hopes are almost reduced to zero, such unexpected events can happen that change our reality almost completely, or at least decisively, giving us back a little faith and tranquility.
David Adams and his wife Shelley, the protagonists of the story we are about to tell you, know something about this. The couple experienced a particularly difficult period, due to the Coronavirus pandemic, which even culminated in the dismissal of the man, a carpenter. Good luck, however, had not left them entirely, but was just waiting for the moment to change the cards on the table. 24 hours after his dismissal, in fact, David became a millionaire!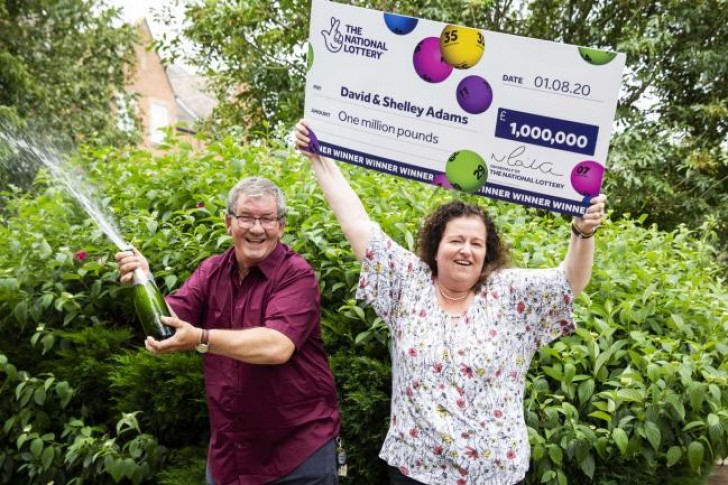 You got it right: David won over 1 million, 100 thousand euros in the lottery, thanks to a ticket purchased online, almost by chance. To better understand the exceptional nature of the situation, we need to take a step back.
His wife was sick and consequently unable to work, sister-in-law who died suddenly of a heart attack, brother who died from Covid-19, and finally the dismissal: it's enough to read this succession of events to realize that luck was not at all on the side of this 61-year-old Englishman .
Yet, the ticket purchased online proved to be a winning move for him and his wife Shelley, in every sense. When he discovered he was the lucky winner of a millionaire "jackpot", he could not hold back his happiness and emotions, sharing the beauty of a moment like this with his wife and the whole world. They would never have imagined that the setbacks they had suffered could give way to such an event.
Their celebrations, due to the whole situation, were rather subdued, even if David and Shelley vowed to use the money they won for a nice trip. All that remains is to wish this lucky couple well (despite bad luck) and to think, with a smile, that sooner or later, there is an end to the worst luck.